Spoilt..
This stuff came like a week ago but I never got a chance to upload it XD She absolutely loves the egg biscuits, I'm going to have to buy another pack :) And she's tamed now so she loves walking around on me and comes onto my hands and stuff... soo adorable :)
And yes, she does have a big fat cat bed, because it was in the hamster section and I thought it was a tiny version :(
Also, check out the video of her doing her daily acrobatics :)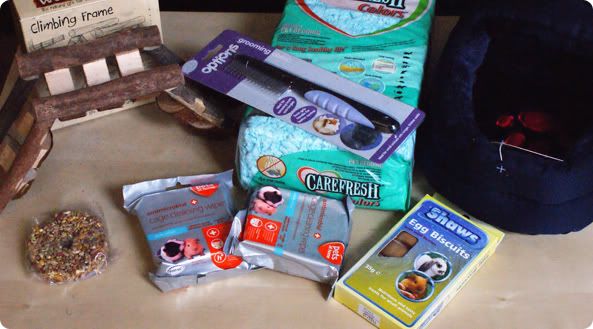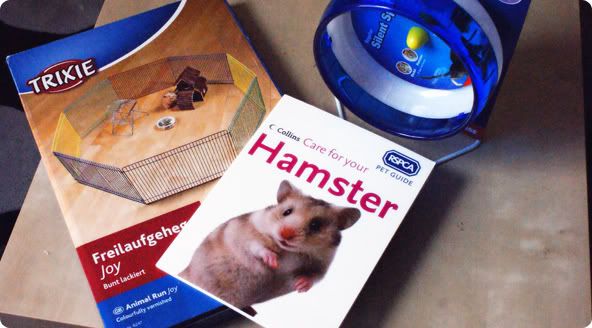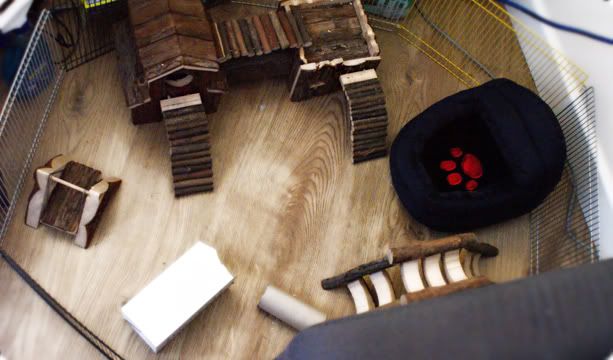 ---
Meet Bubbles
So yesterday I finally got the email back from our landlord saying we can have a hamster! I couldn't believe it!
Just earlier in the day I had a dentist appointment, and I couldn't resist going to the pet shop and buying a few bits and bobs, even though I didn't know if they would say yes! I thought I'd just return them if anything..
Then I got home, checked my email and saw that they said yes! I was sooo unbelievably happy that I actually ate and then went out again and bought a cage, bedding and everything else I needed XD
I said I would get the hamster in a few days, but I just couldn't wait I was so excited, so I went back AGAIN to the pet store, and got the hamster! Felt sooo bad for her carrying her in the little cardboard box they give :( She must have been so scared!
But yes, bought her home, and have been trying my hardest to not touch her seeing as you're not meant to for the first day or 2.. Kind of gave in a little today and fed her a treat and she nibbled on my hand a little :)
I called her Bubbles, no idea why I just liked the name!
She's the cutest thing, a winter white dwarf hamster, so she's like the size of a mouse! Full of energy though, unbelievably hard to take a picture because she's constantly moving! She was giving me mini heart attacks last night, because she was climbing the cage and monkey-bar -ing on the roof! Fell off a few times too, I'm so scared she's going to hurt herself!
I think she loves her new cage though:) and I love herrrr ♥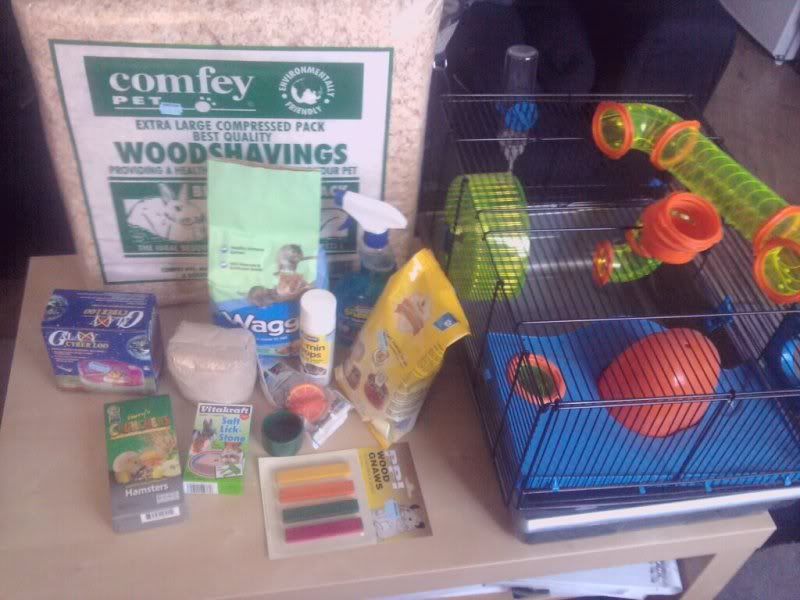 ---