Ali and Hasan's birthday (sort of)
So last weekend a couple of Ali and Hasan's friends came over to celebrate their 22nd birthday :)
Unfortunately because it wasn't really planned early enough, some people couldn't come because the tickets and hotels ended up being quite expensive! But it was still a really good weekend!
I was a bit tired from getting up early to go to the early birthday party, but it wasn't too bad. We went out to a lovely Chinese restaurant, (even though we went into an Indian place by accident then had to leave..oops!) and it was so surprisingly nice.. even better than Flaming Dragon tbh! Although it was really pricey.. £4.50 for 3 spring rolls?! Seriously. But the food quality was really good, atleast in what I got. Hasan did say he didn't like his food.
Went to Vodka Revolution after and had like 10 million drinks lol. Although one of them looked nice but I thought it tasted horrible, but since everyone else seemed to like it Hasan finished it off for me..
I had a lovely drink afterwards not even sure what it was but it was full of mushy ice and strawberry flavoured so ya :D We all had lots of fun shots because they had like a million different flavours so we kept trying different ones.. it actually got really packed out afterwards which was unexpected because I've never seen it that full.
Anyway, went back home afterwards and played drunk monopoly.. we did have a rule that everytime you passed go you had to drink a shot.. although I think everyone else drank like 10 times more than me because I kept rolling like 4 and under, not even joking. At one point I actually said 'please roll more than 4' and I rolled a 5.. ahh! But it was fun, even if I did lose awfully ha. Ali ended up passing out because he was so drunk and Aeven and Steven decided to take advantage and draw on him, as well as paint his nails with my blue nail varnish. (lol)
We ended up going to Embrace after, and I have to say I was actually disappointed. Embrace is usually really good on a Saturday, but this time it wasn't that good. Although they did play a song I requested via Twitter so that was fun ha. But some guy called Romeo came or something, no idea who he was but then we left.
Got really scared when someone rang our bell and then knocked on our door at like 3am. I was too scared to look through the peephole incase there was a monster there haha!
Anyway, they left on Sunday after going to the pub to watch the Football and then I went to see The Vow in cinema with Sarah and Mitra! Such an amazing film, but I'll do a review soon ;) I'm actually ill now, I think because we waited for a cab for 40 minutes outside our flat and I was in just a dress and jeans jacket. Oops.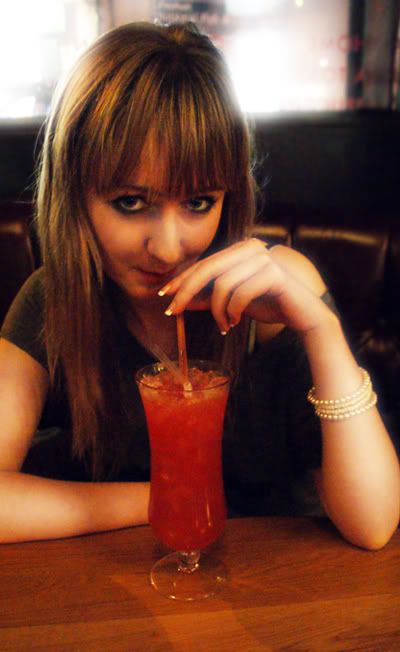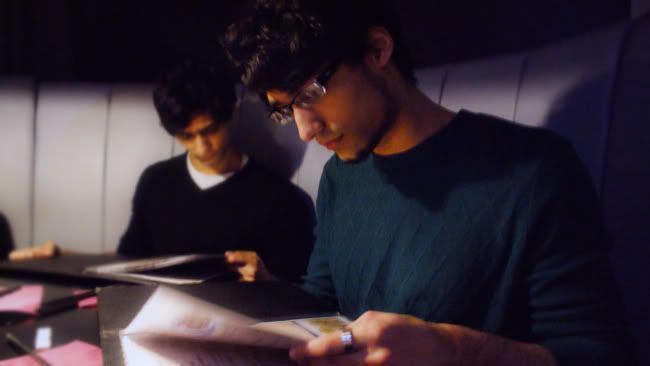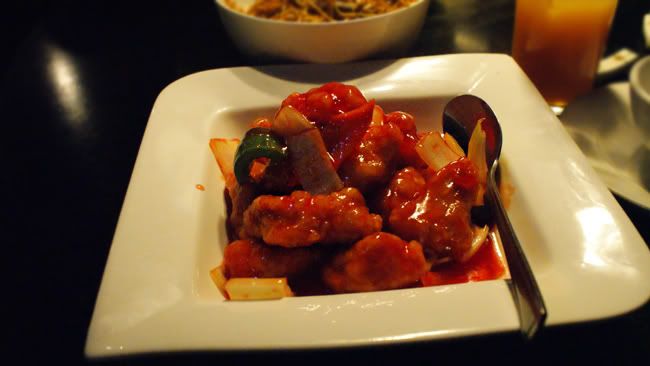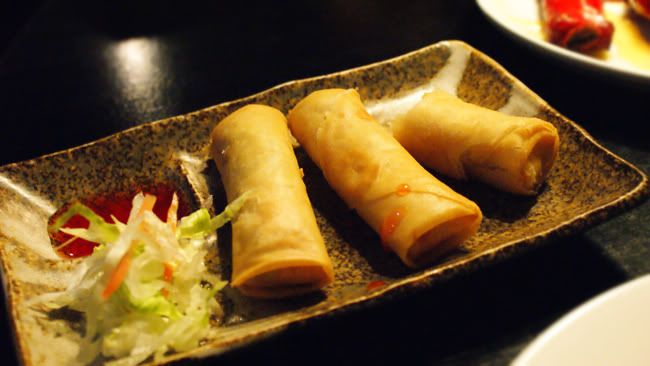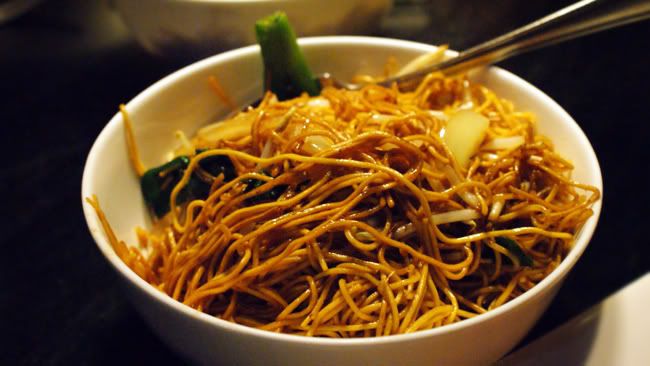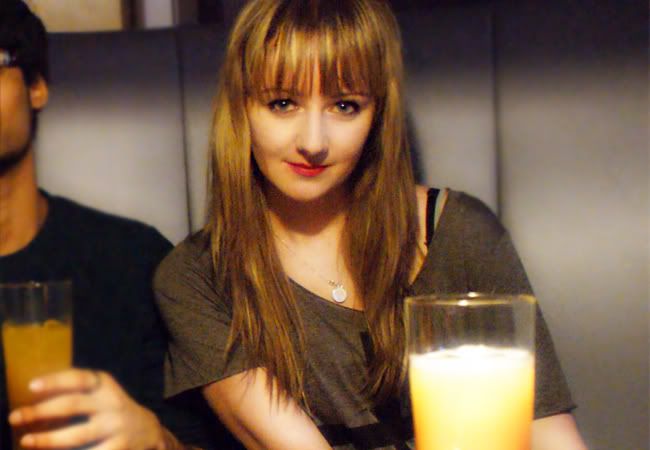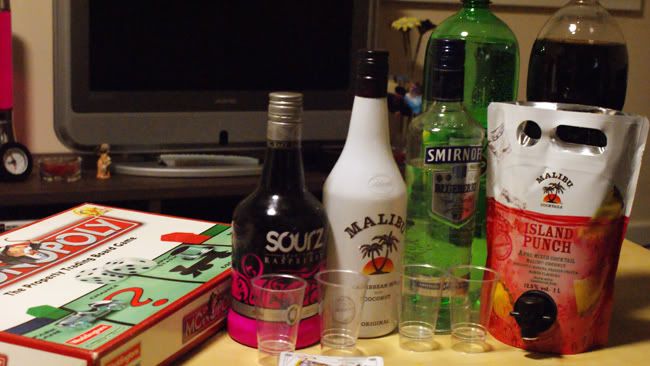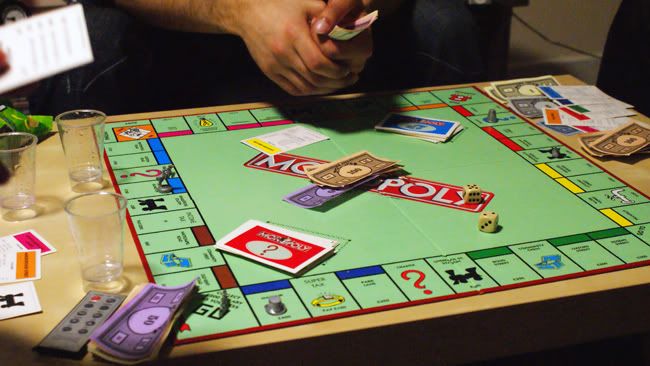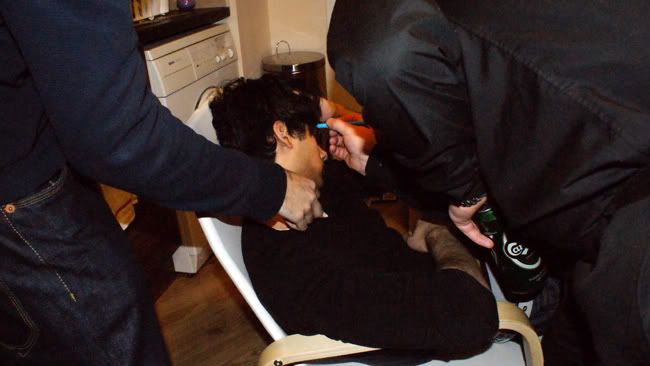 ---
Harry's birthday
Happy 2nd Birthday to Harry :)
A lovely morning in the play arena on Saturday morning, can't wait to have my own kids really!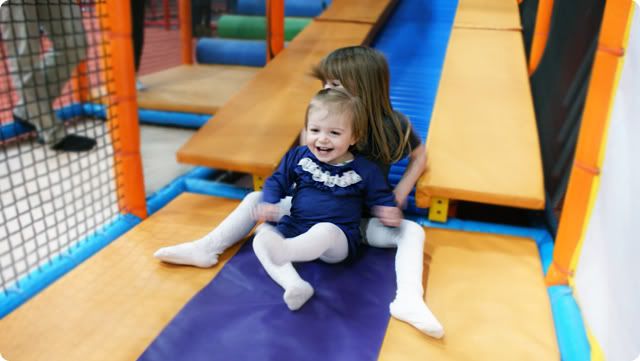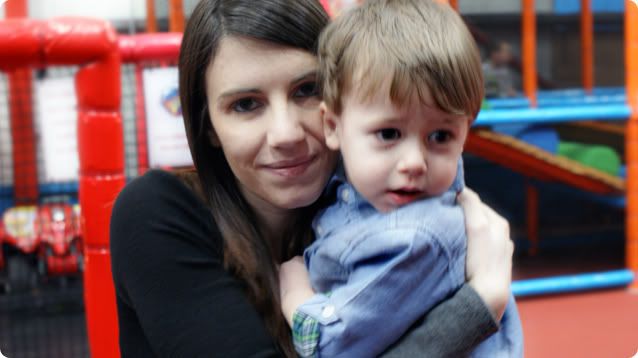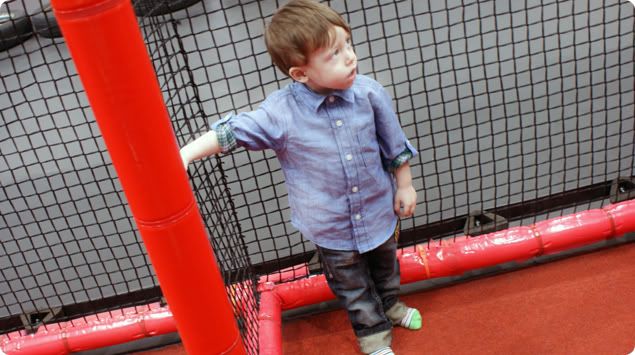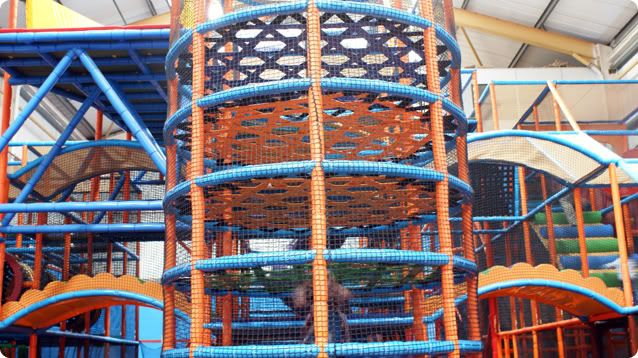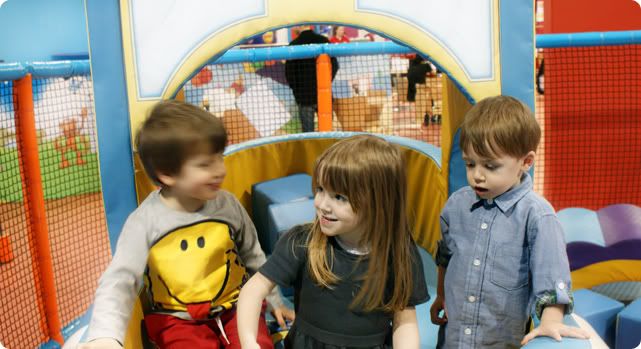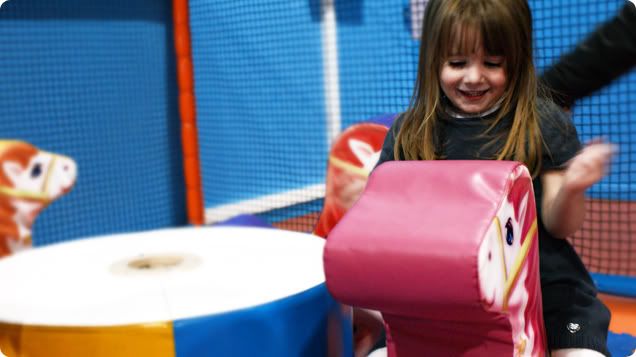 ---
21.02.2012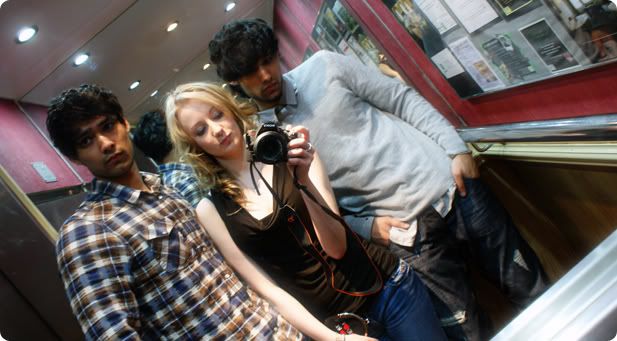 Today is Ali and Hasan's 22nd birthday! I'm so glad to have known them for the last 7 years, and we've all been through so much together! Really glad that we get to live together now! Can't wait to celebrate this weekend :) Love you guys!

---
Bubble Bath - Soap & Glory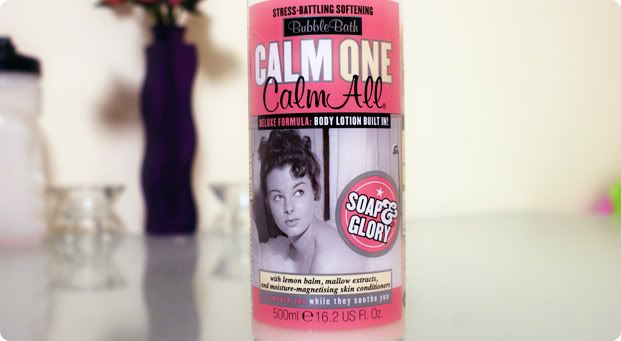 I got this lovely Soap & Glory bubble bath the other day, and I have to say I am so impressed! There was soo many bubbles, I've never had a bath with that many bubbles! Haha! I think it was like £5.11 for the bottle, and it's moisturising as well so that's always good! :) I think next time I will put in less of it though, I actually had to put some bubbles down the toilet to stop the bath overflowing! :) Ali and Hasan seem to think it smells like beer though, and I guess it does a little when it's in the bottle, but not when it's in the bath (I don't think..) Definitely a good buy!

---
The Woman In Black
IMDB rating:
7.3/10


Anna's rating:

8/10
I finally went to see this in cinema last week after wanting to see it for so long (yes it's taken ages to write about it but I finally got around to it..) and I have to say I was quite happy with it!
I heard a lot about this film (good and bad) so I was looking forward to watching it for myself. I was a little sceptical at first, considering I'm a massive Harry Potter freak and I find the idea of watching Daniel Radcliffe as a different character just plain weird. And it was hard to adapt at first, constantly having to remind myself that I'm not actually watching Harry Potter... but after a while I got used to it and did forget about it so that was good!
Anyway, it was a brilliant film, really well made. Although I was surprised when I saw that the rating was 12A, I would have thought that they would make it a 15.
Really scary as well, definitely made us jump a lot! Although many people screaming in the cinema and then laughing kind of did ruin it..
Quite jumpy now when I'm in the dark though, although I have no idea why since the woman still appeared during the day..
I was sort of expecting it to be a bit more, I don't know, eventful? Don't really know what to call it, but basically I didn't really think it would be mostly just him alone in a house...
But yeah, definitely a creepy tense atmosphere throughout, and although I think they could have expanded the story line a little more, it was definitely interesting and scary enough for me ;) Definitely a recommended watch!

---
Liz Earle
So about 2 weeks ago I ordered some stuff from Liz Earle - it was recommended to me by a friend so I thought I will try it out..
To be honest, I could have written this post 2 days after, but I thought I would give it some time so it's a bit more reliable!
I couldn't be any happier with it! I could notice a difference in my skin after the first use, and I'm not even exaggerating! Because my skin is really sensitive and I have Rosacea, using exfoliators on my face has never really been an option - it just makes my skin flare up red.. so it's always been quite dry and my make up tended to flake a bit after a few hours.. soo frustrating! But since I've been using the Liz Earle range, my skin is so much softer, more moisturised and definitely doesn't flake!
The Cleanse and Polish has actually won many beauty awards, and I think it definitely deserves them.. you apply the cream onto a dry face, (even if you have make up on) and then use a pure muslin cloth soaked in hot water to take it off.. this actually takes off the dead skin to make the moisturiser work better too!
The skin tonic is also amazing, I have the spritzer and the normal bottle, and I love them both! It smells amazing too!
As for the moisturiser, it works amazingly, however I don't really like the smell. The treatment mask is really good too.
My skin just feels completely smooth now, and I only have like one spot which is pretty amazing! :)
I definitellllllyyyyy recommend all of these products, even though they're a bit pricey!
Amazing service as well, got them like 2 days after I ordered them, I was really surprised, and they were beautifully packed!
Liz Earle Cleanse & Polish Hot Cloth Cleanser
-
£13.75
(100ml) or
£24.50
(200ml)
Liz Earle Instant Boost Skin Tonic
-
£12.50
(200ml)
Liz Earle Superskin Moisturiser
-
£34.50
(50ml)
Liz Earle Intensive Nourishing Treatment Mask
-
£13.50
(50ml)  (or 15ml for £5)
Liz Earle Pure Muslin Cloths
-
£3.75
(2 cloths)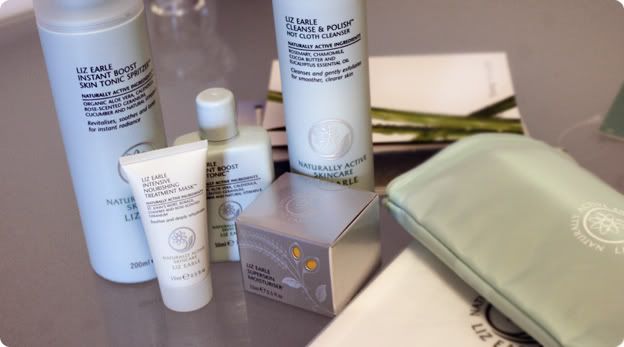 ---
Cake pops
Hehe, we finally made these on Friday - they're actually quite easy to make, although I have to say the white chocolate icing was a bit of a let down. The packaging burnt in the microwave, which was a put off because it made the icing smell like burn plastic - not what you want on your food. We had to throw away most of the pack :( But they do look lovely, don't they? It'll be fun to try more recipes, and to make mini doughnuts in it - although I think maybe it's best to stay away from that for a while considering we just had 2 whole boxes of Krispy Kreme's ;) Eek I'm going to get so fat! 
I also had an osteopathy appointment yesterday afternoon, and I have to say I do think it was worth it. Although not what I expected, seeing as I was hoping for a nice relaxing back massage that is going to help my back, and what I got was lots of spine and neck cracking, but it sure did feel good after! Definitely need to buy a new mattress now though, I miss my old hard firm mattress that felt so good to sleep on. This awful one at the moment is just killing my back!
Afterwards I went to get my eyebrows done, seeing as we were actually planning to go out to Centertainment that night. I swear I never want to trust any beautician with my eyebrows again. They ALWAYS mess them up!! I never said make them look like two strings. I spent months growing them and I just wanted to shape them up a bit more, as it's sooo long to pluck :( it seems that every time I go to get them done, they overdo it. Never again. Anyway, we ended up not being able to go out because we took the rubbish out and saw that there was huge amounts of snow outside! Eek! Not ideal to be honest, considering we want to celebrate for Ali and Hasan's birthday this month, and I'm starting uni again tomorrow :( LONG!
But yeah, I'm off to eat rice pudding with polish raspberry syrup :)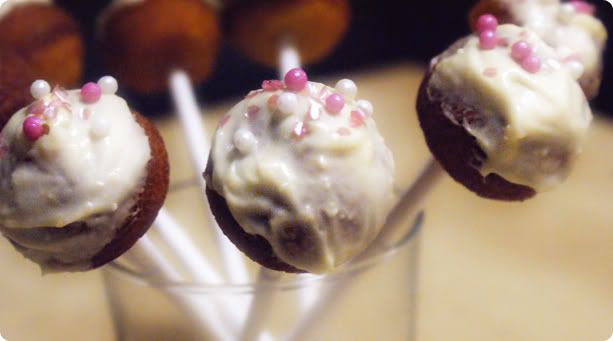 ---
Chinese
Ok so I'm a little late writing about this now, considering it's Thursday, but on Sunday night we had a lovely work meal at an amazing Chinese restaurant! It was a lovely night, and I'm definitely going back there soon :) Most of the staff went, so it was nice to see everyone outside of work. I had like three plates of food, and dessert! Soo full after, had to undo my jeans haha! It was so nicely decorated, it was a really pleasant surprise :) I think we might go there on Saturday, after my Osteopathy appointment :)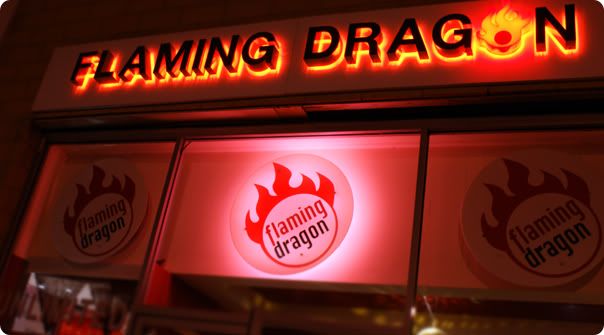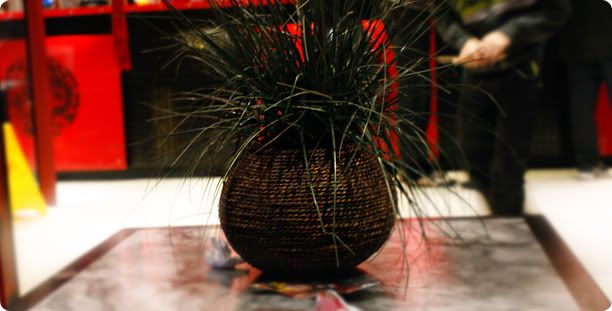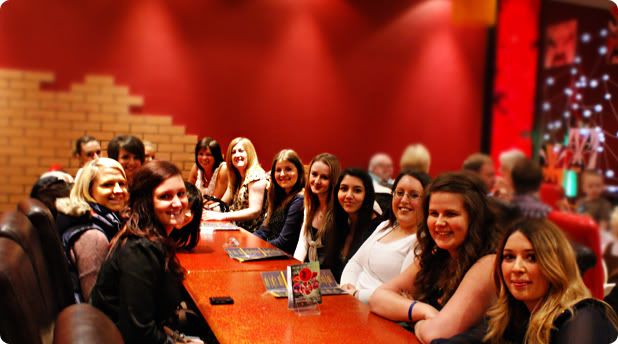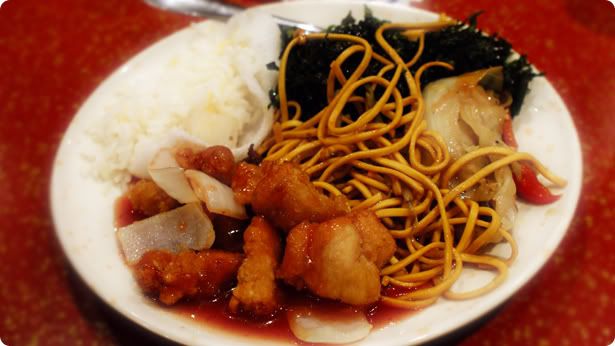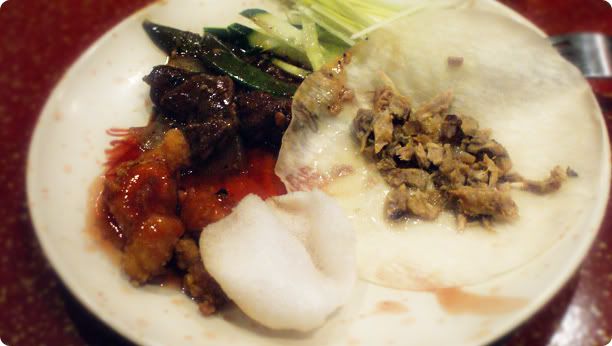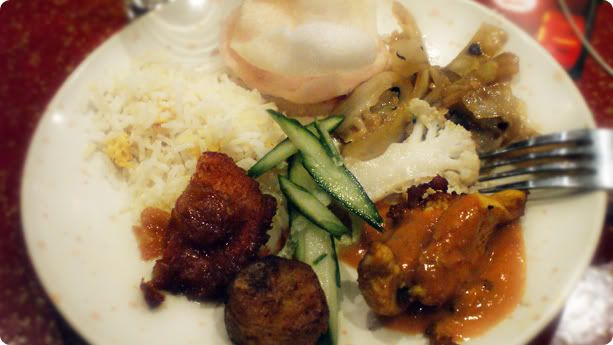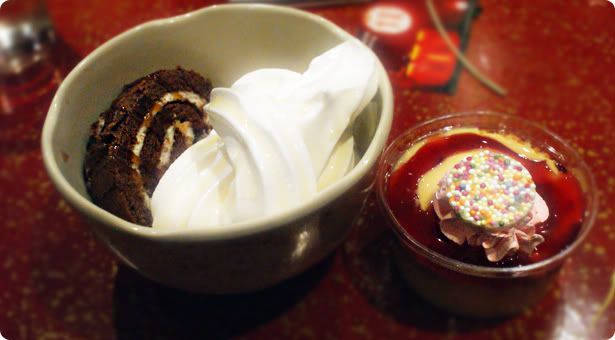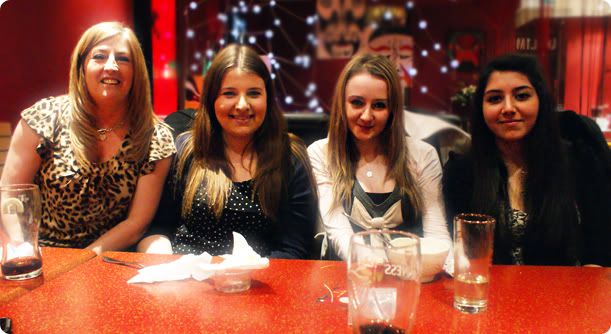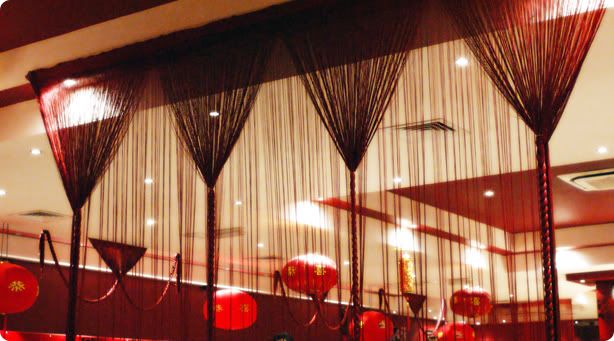 ---