Evanescence Live Manchester Arena
So on Tuesday I went to see Evanescence play at Manchester Arena :D I stayed over at Kendra's house on Monday night, so that I could get up really early on Tuesday and go wait outside the arena! So we got up at 7am and left at 8am, and I got there at 9am! Surprisingly wasn't the first one there lol but still managed to be at the front, seeing as there was TEN doors! That was the one annoying thing - people who came lots later got to be at the front too because there was so many entrances! Anyway, I had the good idea of getting camping chairs beforehand, so we didn't have to sit on the cold hard floor :D win!
Amy rocked like always, she was wearing a beautiful skirt made from all the flags of the countries she had visited on this tour - I think that's so awesome!
They really do need to rethink their support bands though, because apart from The Pretty Reckless last year, all their support bands have, I'm sorry to say, sucked!
They finished with My Immortal and a shitload of confetti being blown everywhere - it was amazing!! :D
The concert finished about 11pm and then we went to the hotel they were going to stay at - waiting at the bar, whilst paying £10 per drink! Unfortunately we left too early, as we found out she didn't come out at the arena until 1am at night, but we left the hotel at around 12.40am. :( bad times, but a lesson for next time - don't give up so early! hah!
I really really hope they will come back soon, as I've been hearing a lot about "taking a break again" - whaaaat? :(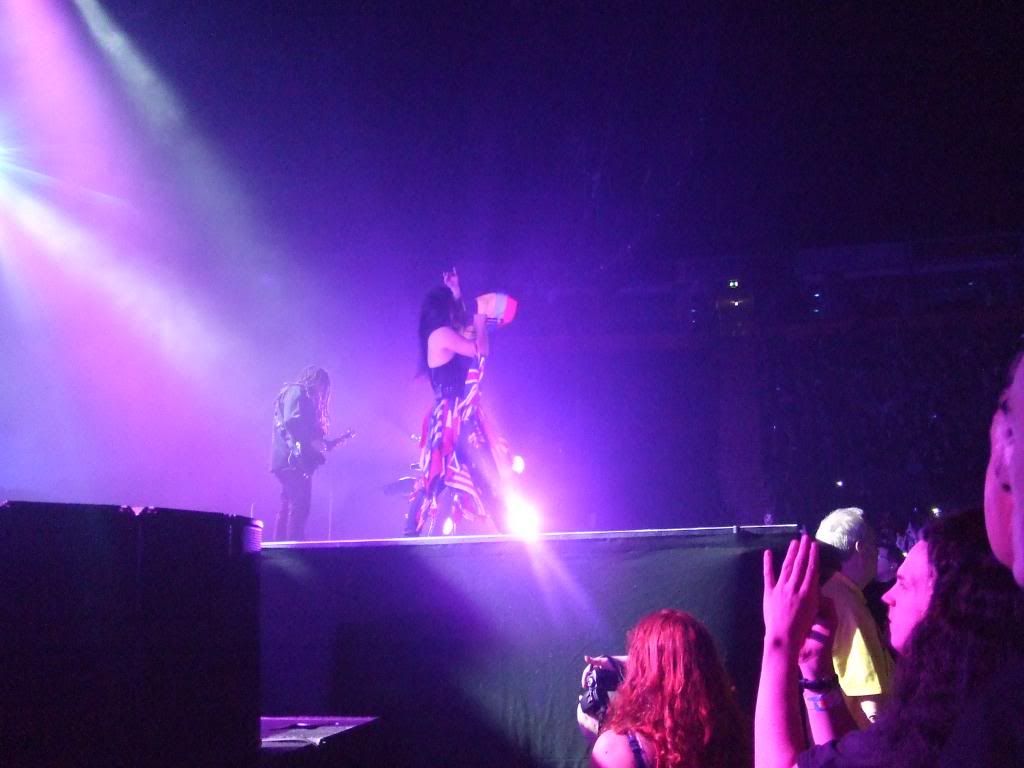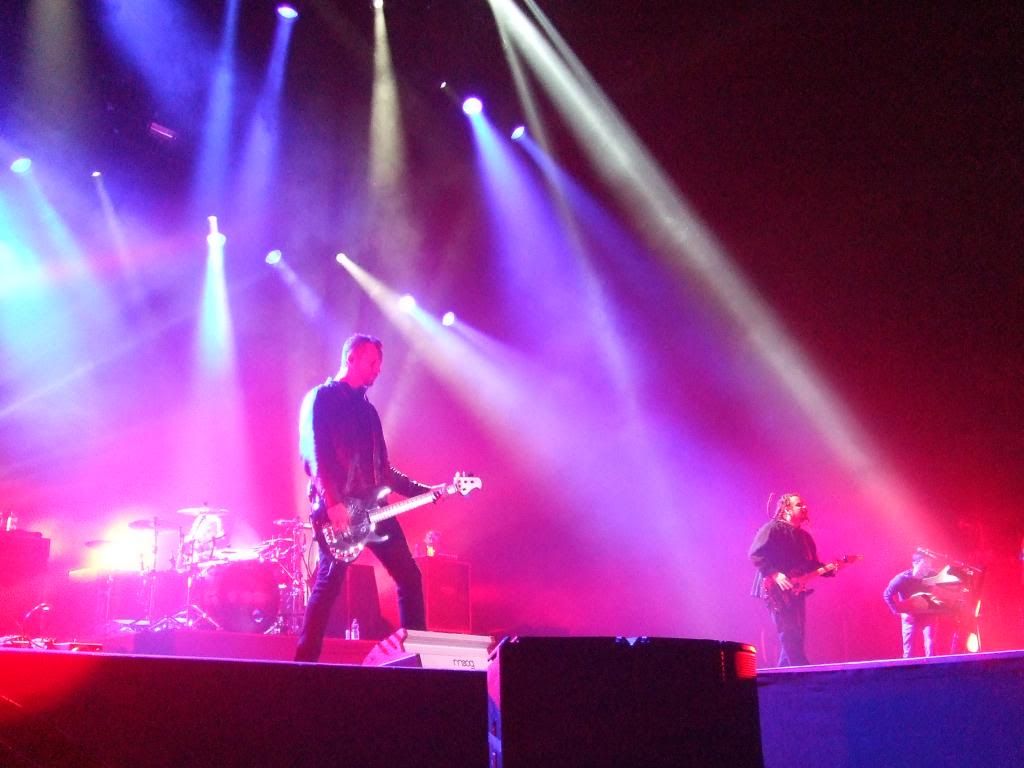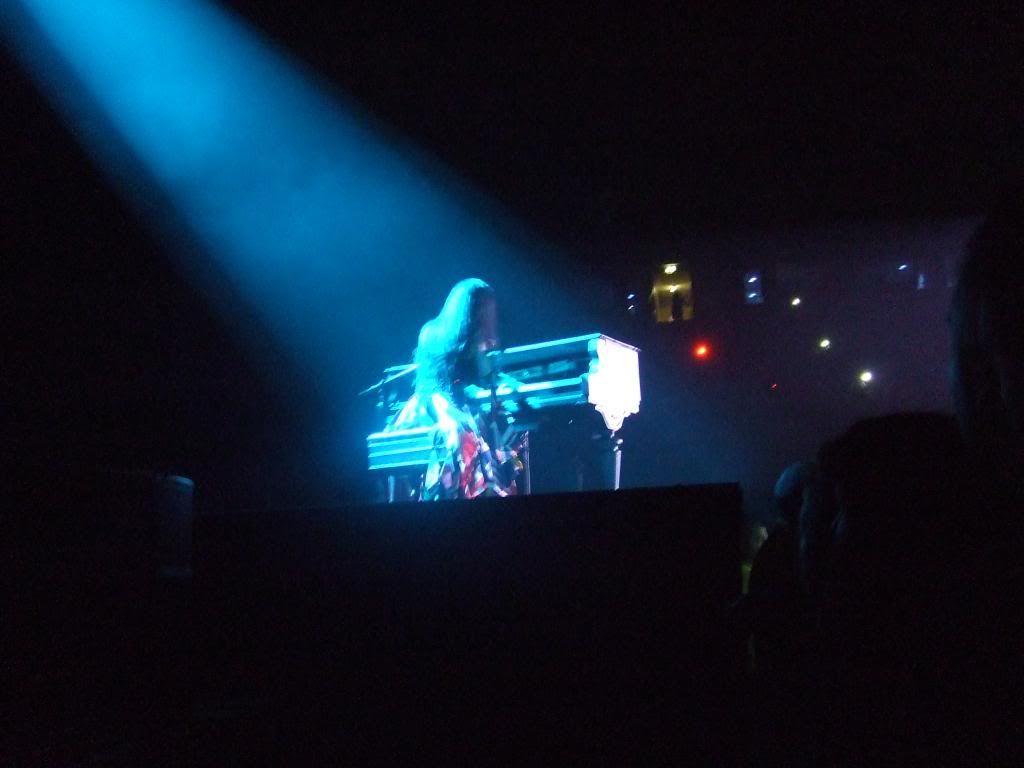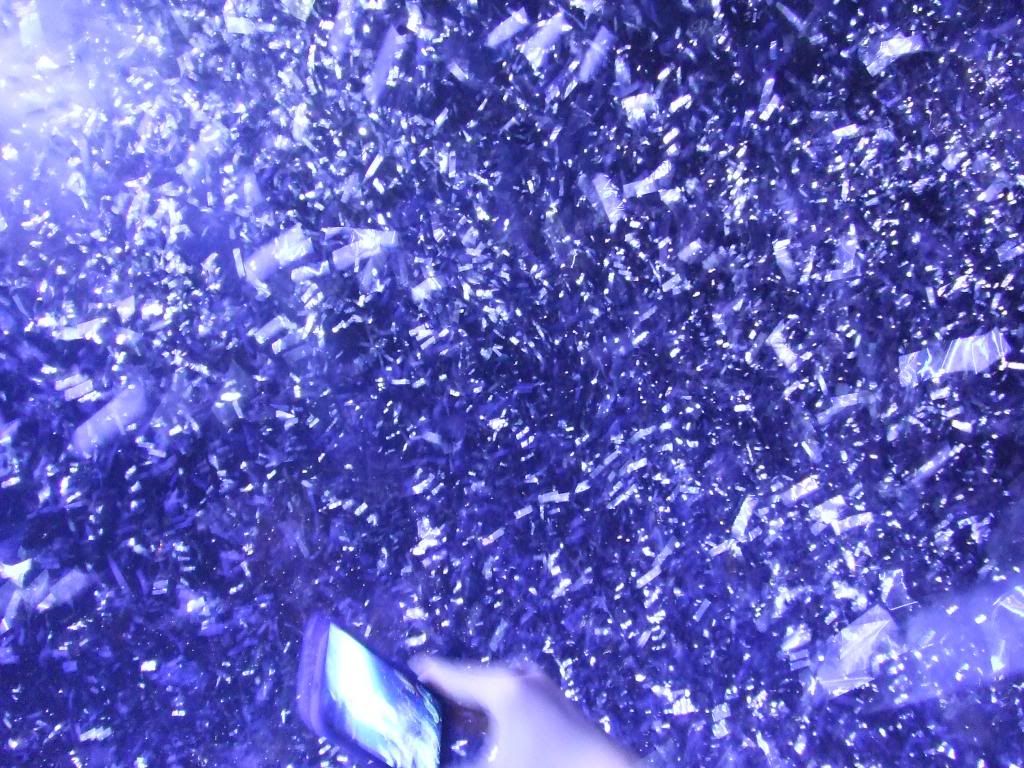 ---
Evanescence Live @ Hammersmith Apollo, London
So yesterday I woke up at 6am so I could get the 7am train down to London in order to see my favourite band of all time -
Evanescence
!
I got to the venue at 2.30pm, and crazily thought that I would be the first one there... Haha how wrong was I? There was already so many people there I was seriously upset thinking I wouldn't be at the front :( We sat outside until about 5pm when they made us move and then everyone stood until like 6pm (why?...) and then for another hour once we were let inside.. my legs were killing already before the show even started!
Thankfully, and I am so happy, I got to be in the 2nd row, which was amazing! I was sort of between two women aswell so I could see perfect! I met this lovely girl there too which was nice, considering I went alone :)
The Pretty Reckless
came on around 8pm, and I have to say, Taylor Momsen is so sexy on stage! They put on an awesome show, it was great! She's very talented, hot and I love her, but then
Evanescence
came on stage and you just can't compete with
Amy Lee
..
I don't think there is
anyone
out there who has a voice as amazing as Amy.. It gives me goosebumps just listening to her.
They came on with "
What You Want
" which is a great choice of opening song, and went straight onto
"Going Under"
, which of course made the crowd go crazy ;) everyone loves an old hit..
She puts on an amazing show, and to be honest I wish it lasted longer.. Even though I was really hot and a few people already fainted, I think everyone in the audience would have been so happy...
Words just can't describe how
amazing
and
inspiring
and
beautiful
she is! She's the one person I truly look up to, and you better never cuss her infront of me unless you want a big argument ;)
My camera was being really shit and kept saying its out of battery but then coming back to life.. Grrr!!!
It was amazing seeing them again, I saw them at the same venue 5 years ago in 2006, doing their Open Door tour, but this was so much better :)
The setlist was;
1. What You Want
2. Going Under
3. The Other Side
4. Weight of the World
5. The Change
6. Made of Stone
7. Lost in Paradise
8. My Heart Is Broken
9. Lithium
10. Sick
11. Oceans
12. Call Me When You're Sober
12. Imaginary
13. Bring Me To Life
Then everyone (of course!) screamed for more.. and they came back and gave us not one, but three encore songs ;)
14. Never Go Back
15. Your Star
16. My Immortal
I just can't describe what an amazing experience it was, I decided to wait outside the back door after the show, considering I was so upset after I didn't get to do it last time..
I was expecting to wait an hour or more, but Amy actually came out pretty quickly, although I was already shivering because all I wore was a tshirt and zip up top, and she was kind enough to make her way slowly through everyone who waited, and give everyone an autograph.. Unfortunately the security said we weren't allowed to take pictures with her, and I wanted one so badly :( I heard someone saying that if you ask, she would do it because she wouldn't say no, but I just couldn't get anything other than "thank you" out of my mouth! Soo frozen up from the shock of her being so close to me.. There were so many things I wanted to say, like how amazingly brilliant she was, how she's so inspiring, ask why they always go to Hammersmith and not somewhere bigger.. But I just couldn't speak.. even when girls around me asked her for hugs and she gave them :O I couldn't ask her :( GUTTED!!!
But yeah, amazing show, never going to forget it, and DEFINITELY hoping so much that they will come back really soon :(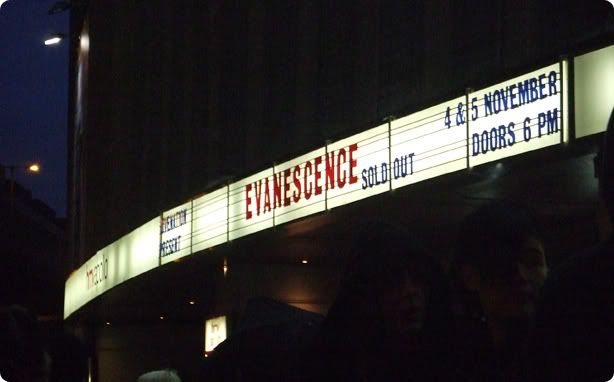 Sell out both nights;)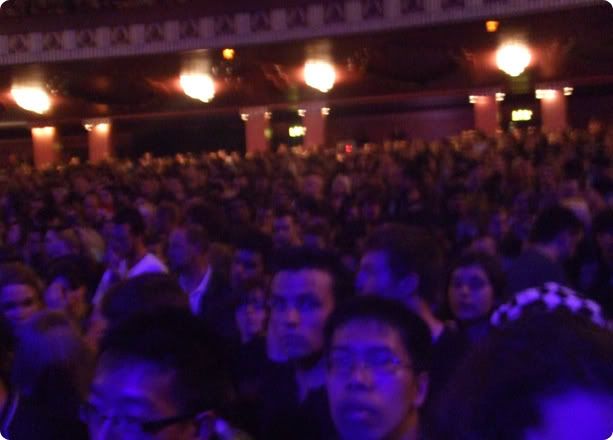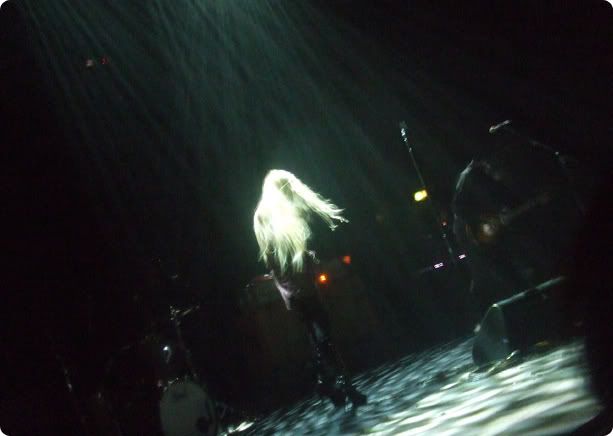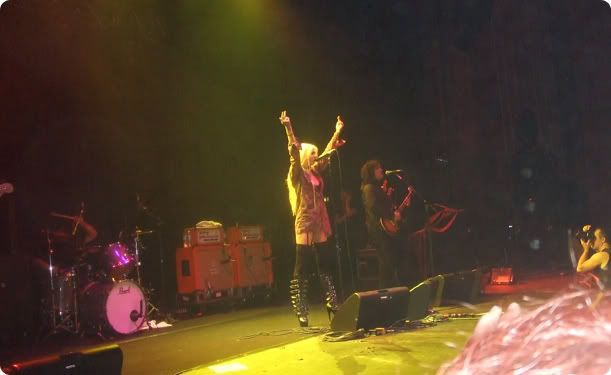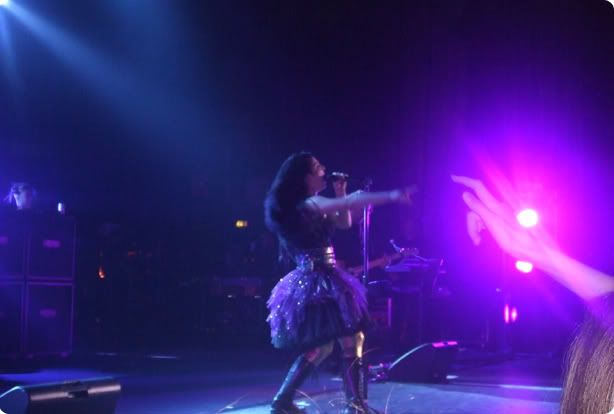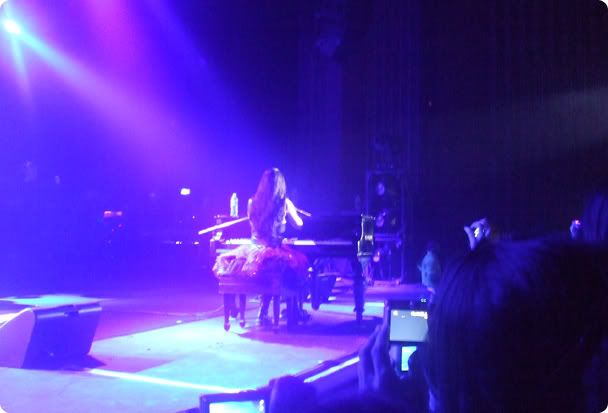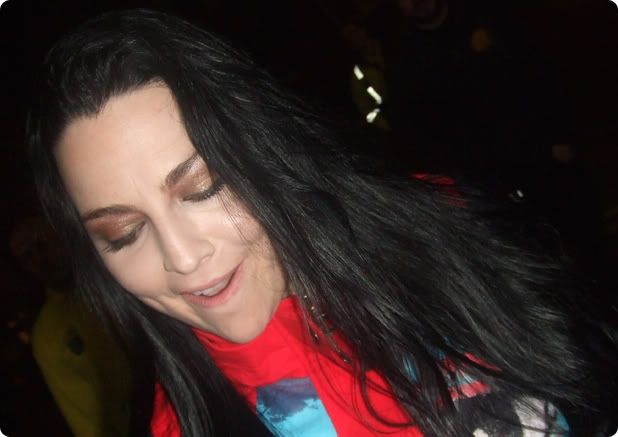 Yes, this is  how close I was to Amy.. Ahh! She's just too perfect!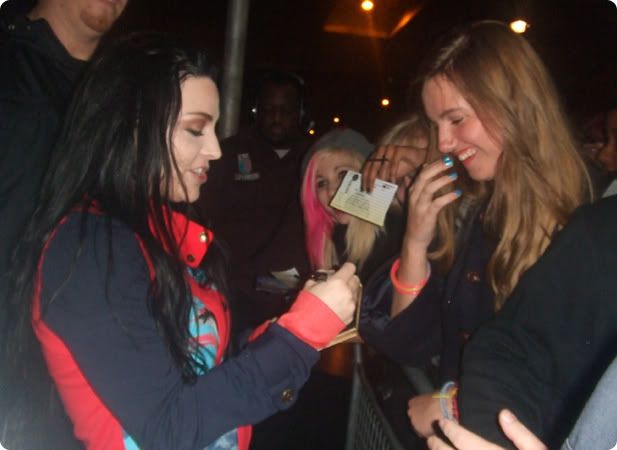 ---