Sparkle Toothy Tabs - Lush - Solid Toothpaste!
Lush; £2.50
I got these toothy tabs from Lush the other day, because I thought WOW solid toothpaste, it must be awesome :D
Well, the idea is great, but I have to say, it's the first product from Lush that I'm not happy with at all :(
I hated the way there was all these crumbly bits in my mouth for ages, and they tasted like I just crumbled a multivitamin in my mouth. It might be because I got the "sparkle" one, which isn't minty, and I like my minty toothpaste!
But it's not something I would recommend!

---
Saturday night in Sheffield
So Radha came over to our house to get ready, and then we left to go West Street to find somewhere to go.. To be honest I thought it would be hard to find somewhere, but I couldn't have been more wrong. It was so packed out full of people outside everywhere, and so many clubs and bars just full! So many promoters outside giving out leaflets and wrist bands and all sorts!
We went to a couple of bars first, and then went to Embrace night club, which actually turned out to be really amazing. I'm not usually a fan of clubs, but I actually had so much fun! They played really good music and we ended up dancing most of the time, which never happened in any clubs I went to before! Most of the time they play crappy songs I've never heard before! They had amazing strobe lights and smoke machines from the ceiling, and the guy's just don't seem as sleazy and desperate as in London!
Started to feel quite sick about 1.30am though so we came out and took a cab home! But it was a really good night :)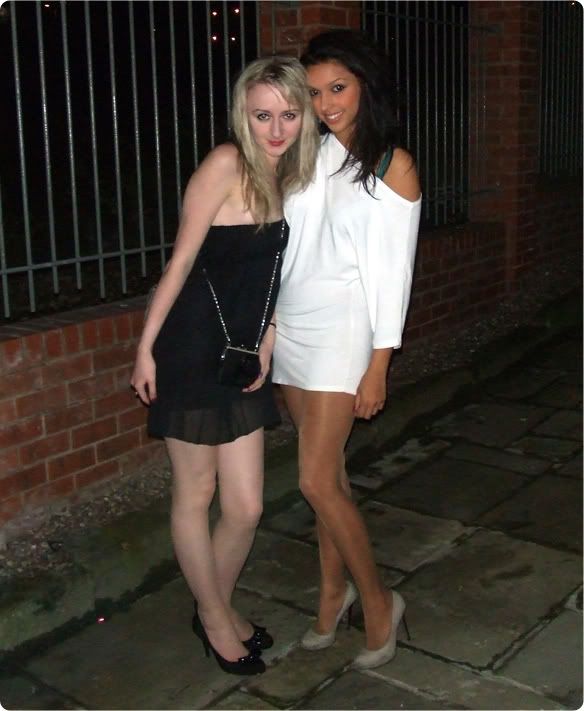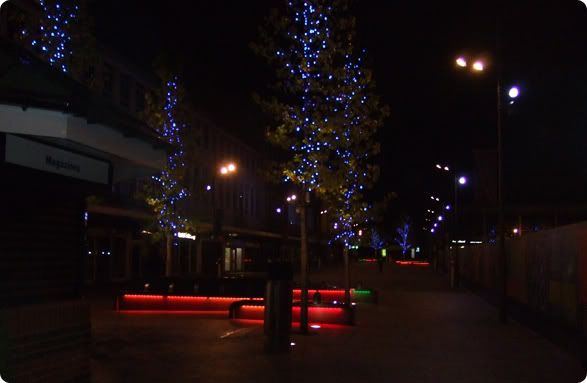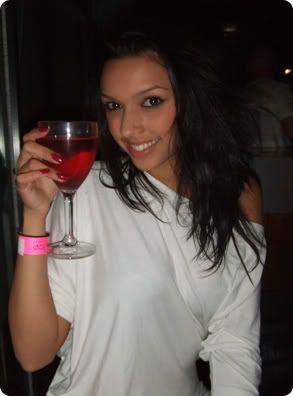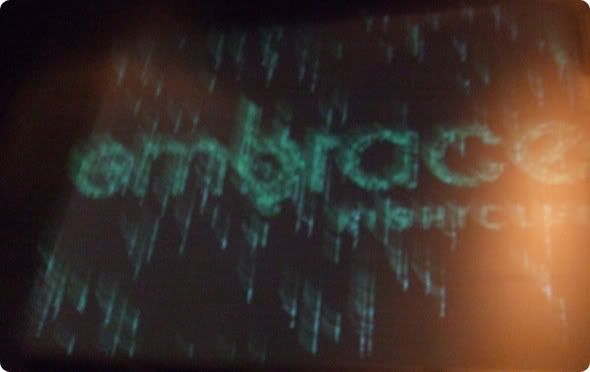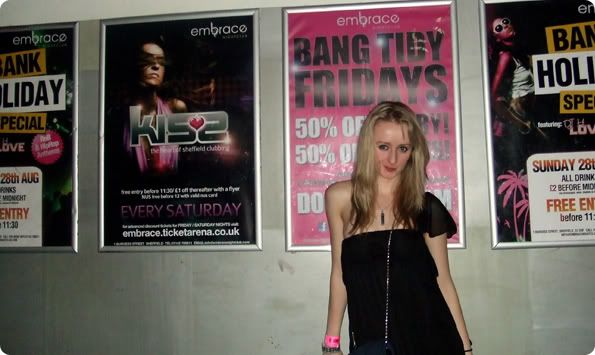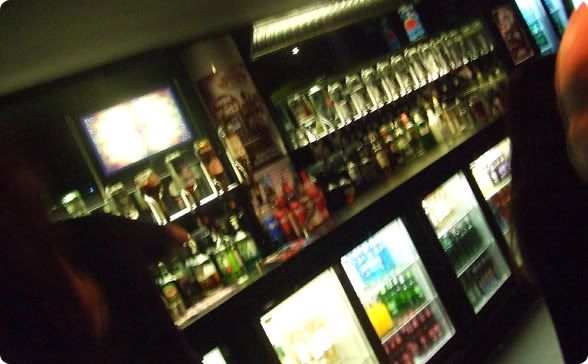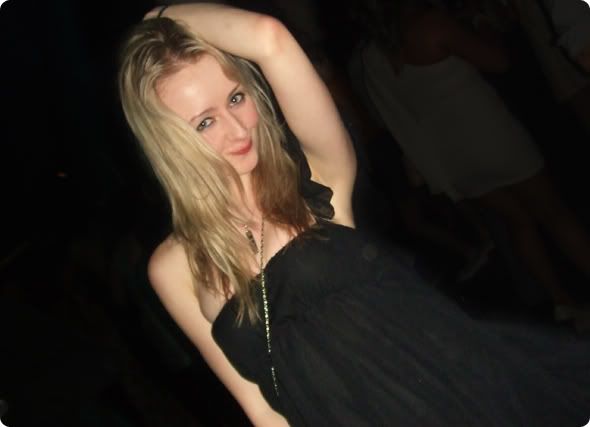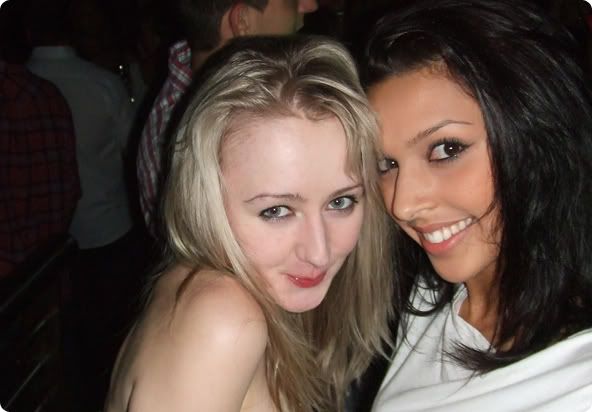 ---
27/08/2011
So yesterday we went to Meadowhall and did shopping :) Radha came down from Wales for a couple days so took the chance to spend the day with her!
We went to alot of shops, and I'm quite proud that I only bought stuff from Lush, and no other stores! Yes that is an achievement!
We had a lovely lunch at TGI Friday's, I've missed that restaurant! I swear I could eat there every day! :) The Jack Daniel's chicken is just incomparable to anything else I've ever eaten!
It was a lovely day out, but had to come back home in the evening as my parents were coming over from London to see us and bring us lots of stuff :)
Got lots of food and snacks from them, and our 2nd TV and a Sky Box =D =D Yes, feel my happiness, I am SO excited to finally have normal TV again!
Went out with Radha later on in the night, but will blog about that soon :)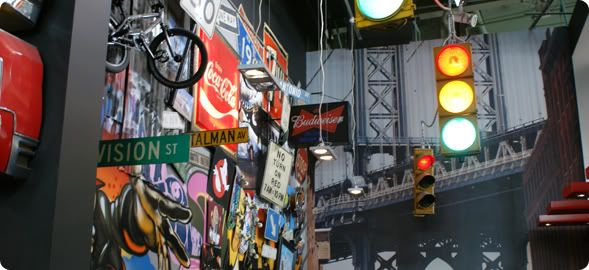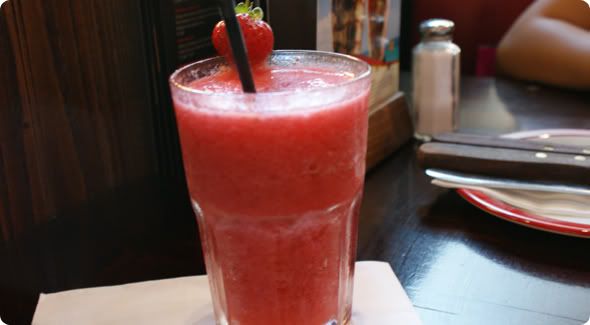 ---
Evanescence - What You Want
New single by Evanescence, the one band that I've loved from the moment I first heard them :)
It's quite different from all their all stuff, so I'm a bit worried about their new album, as I prefer their old stuff to this! But I still love it and can't wait till the album comes out and they tour again! ;) Seeing them in 2006 was brilliant so I can't wait to do it again!

---
Painting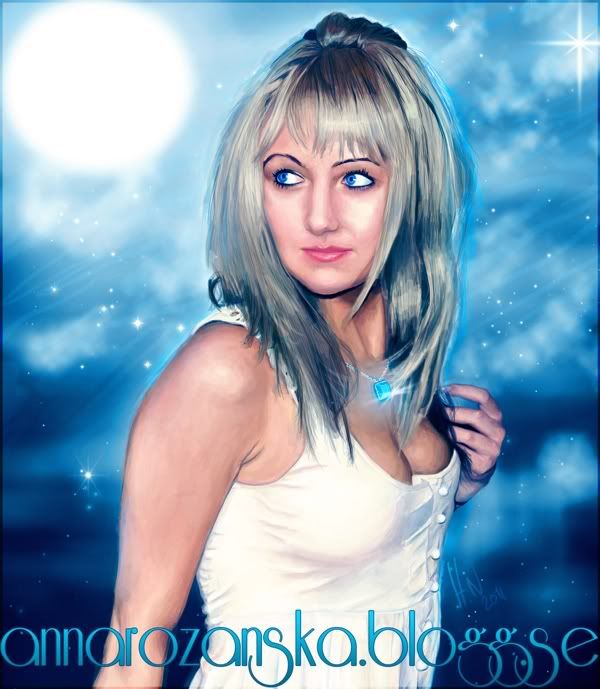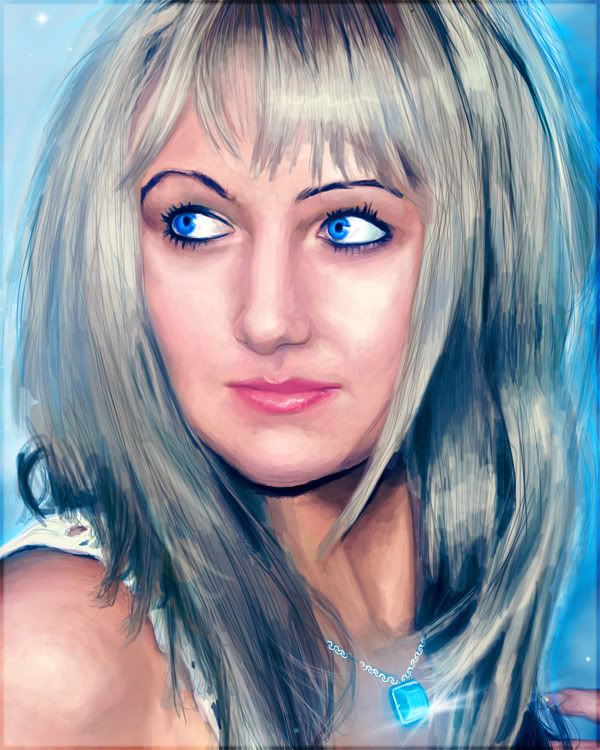 An amazing digital painting of me :) definitely makes me wish I was artistic enough to do stuff like this, or atleast be able to draw!

---
Hello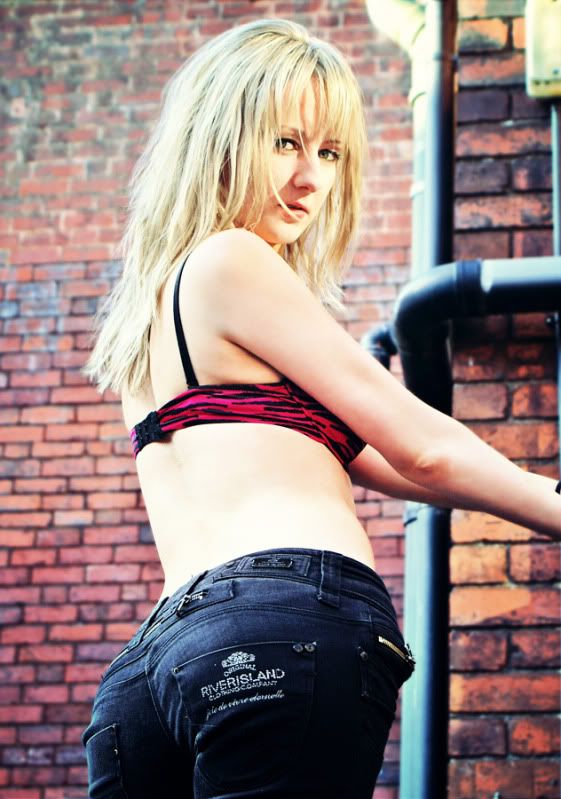 ---
Out and about
On Wednesday we went to Meadowhall Shopping centre, (one of the biggest shopping centres in Europe) which is just a 20 minute tram ride away! It's really weird riding on the tram, not really used to it after living in London for all those years! I think Meadowhall is nearly as big as Westfield, as it has a similar amount of shops!
We spent a bit of time there and ended up getting McDonald's for lunch, which was a weird experience, seeing as they don't actually have seating in the restaurants, but they have a food court outside in the middle of all the restaurants where everyone sits to eat!
I wanted to go cinema but the tickets were sooo expensive we decided not to :( Hopefully the cinema right next to our house is cheaper!
After that we went around some of my Uni buildings, and then came home.
Yesterday was A-level results day, and it was the most stressful day of my life! I got up early seeing as UCAS Track was supposed to be available from 8:00am, but didn't manage to log in until about 11. It was really stressful having to wait, seeing as I couldn't even call up the college and ask for my exam result.
I didn't manage to get my place seeing as I didn't get the A I needed and was stuck with the B :( however I am still going to University of Sheffield which is all that matters really, seeing as that was the most important thing! It's such a good uni!
I'm now going to be studying Human Communications, which is a subject closely related to Psychology anyway so it has many Psychology modules. I'll have to take an extra year to get BPS accreditation but it doesn't matter!
End of summer is now approaching, and to be honest I'm really looking forward to starting uni and work again! :)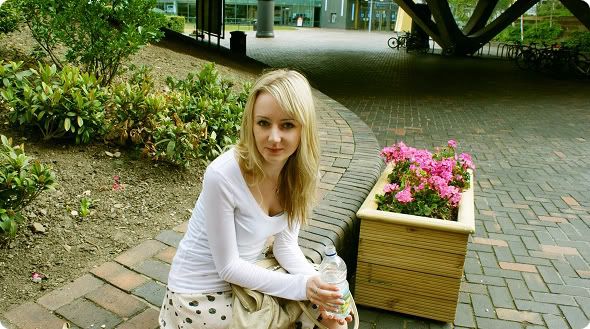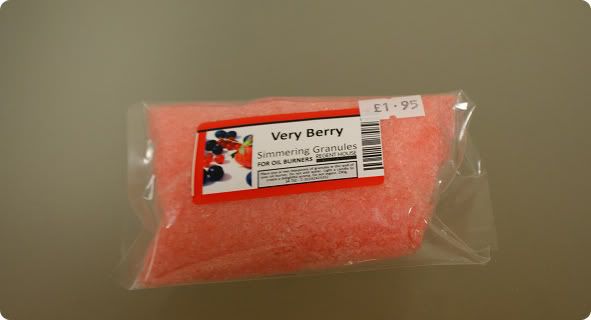 We got these really cool bead granule things for our oil burner, we saw them in a little shop in Meadowhall and decided to try them out. The smell is really strong and lasts for a really long time so I think it's better than any oils or anything!:)

---
Polish meatballs dinner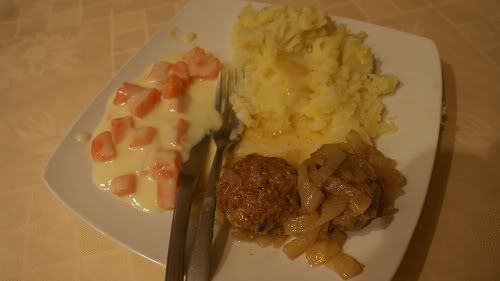 Finished meal! The quality of the picture came out a lot worse for some reason :( Probably because the lighting in that part of the kitchen was quite dim, but it still looks delicious :)
Ingredients
2 packs of Minced Pork Meat
Onions
Carrots
1 pack of Double cream
Potatoes
Salt & Pepper
Marjoram

**

Breadcrumbs

**

1 or 2 Raw Eggs
Hardened Crusty roll (leave for a day or 2)
Sunflower oil
Arrowroot
Sugar
**Note:

These ingredients with a * are better to be purchased from a

Polish shop

, as they will have a different taste than if you make it from English ones as they are made in a slightly different way. To get the full effect of this recipe, I suggest purchasing them from a Polish shop :)
Big mixing bowl
Your hands :)
Frying pan
3 Regular pans
Vegetable peeler / knife
RECIPE
-meatballs
Peel and chop up the

onions

.
Take the

mince meat

out of the packs and put into

mixing bowl

.
Add 1

raw egg

, followed by

salt

,

pepper

and

marjoram

to taste. (Slightly more marjoram will make it taste better).
Take the

hardened crusty roll

, soak it in water, then squeeze all the water out and add to the mixing bowl.
Using

your hands

, mix everything together well until it is completely mixed. This should take about 5 minutes. -- If the mix feels too dry, add

2nd raw egg

.
Once this is done, take a desired amount of the mix and curl up into a ball shape. It shouldn't be too big, as this would make it harder to cook, and you should make one side of it a little flatter. -- They should all be roughly the same size, so they cook thoroughly.
Roll the balls in the

breadcrumbs

.
Heat up the

frying pan

with

oil

, and gently place the meatballs onto the frying pan on a small flame. Once it turns a brownish colour underneath, flip over so the other side can get fried too :)
Once they are fried to a goldeny brown colour on both sides, place carefully into a normal

cooking pan

.
Using the oil that's already in the pan, add the

chopped onions

into the frying pan. Increase the flame size. Once they are a bit see through, turn the flame down, and simmer for about 1 minute.
Add to the

cooking pan

, and add some water. Cover up and cook on a gentle flame for about 10 minutes, to make sure the meat is cooked throughout.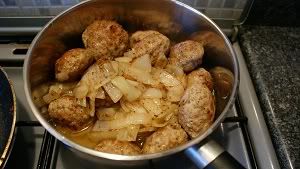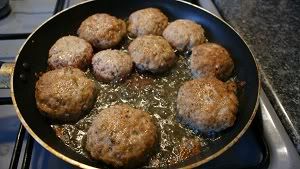 RECIPE
-potatoes and carrots
Peel the

potatoes

, and chop them into even cubes.
Put into a

cooking pan

, and cover completely with water.
Add

salt

.
Bring to the boil, and then cook for a further 20 minutes, or until the

potatoes

are completely soft throughout. (You can use a fork to check this)
Pour the water out, and mash the

potatoes

with your fork, and add

butter

if you wish.
Peel and chop the

carrots

, and put into a

cooking pan

. Add

double cream

,

sugar

and

arrowroot

. (A small amount)
Cook until the carrots are soft :)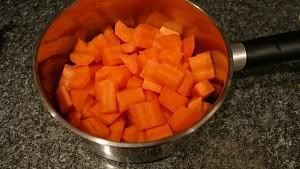 NOTES;
The

arrowroot

may be quite tricky to master, as you need to add the right amount straight away, seeing as you cannot add a little bit and then add more, as this will cause it to go lumpy. If you aren't brave enough to try, go with a simple salad :)
You can also make the

polish style breadcrumbs

yourself - you can buy more crusty rolls and let them go hard, and then you can use a grater to grate them into a jar and keep it until you need it :)
PRICES;
(based on
Sainsburys
prices-guide only)
Note - I do not include basics in my price calculations
2 packs of Minced Pork Meat; £2 each - Onions; £0.12 each - Carrots; £1 per kg - Double cream; £0.82 per 300ml - Potatoes; £0.97 per kg - Marjoram; £0.40 (average polish shop price) - Breadcrumbs; £1.00 (average polish shop price) - Eggs; £1.68 per pack of 6 (so £0.56 for the value of 2 eggs) - Crusty roll; £0.80 per pack of 6 - Arrowroot varies in price, and I have not seen any in the major supermarkets, although people claim it is in the cake making sections! It should be around £2.


TOTAL ESTIMATED PRICE;
£11.79
ESTIMATED MEALS;
6
PRICE PER MEAL ; £1.97
TIPS
Try slicing the meatballs and having them on a sandwich, with some ketchup and pickled cucumbers to taste :) They are a very nice sandwich filler!

---
Aloe Vera products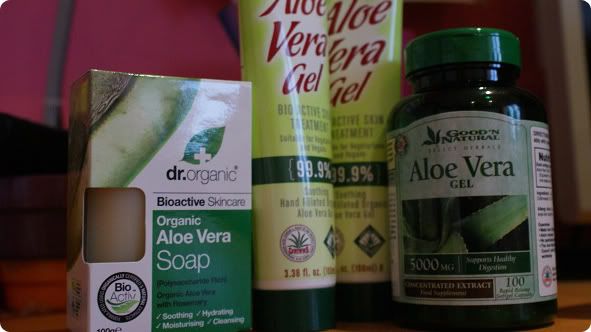 Aloe vera
;
soap, gel and tablets
; all
Holland & Barrett's
:)
I got these products a while ago and have been using them every day since (apart from the soap which I haven't actually used yet, but it smells LOVELY).
I have to say, my skin has actually improved even though not a lot, but still :)
Aloe vera is a natural soothing ingredient so it's good for skin which is inflammed due to things like acne or rosacea etc. I even used the gel on my sunburn and it was great!
I feel like it helped more since I started using the tablets too (I used just the gel before) but that might just be me. But I thought that it would definitely work better from inside and out.
If you have any skin problems I would definitely recommend to try aloe vera products. I got mine from Holland and Barrett but I'm sure you can get them from many other places :) Best if it's as pure as possible though.

---
MMTNM 2011
Here's another picture from the Next Model competition :)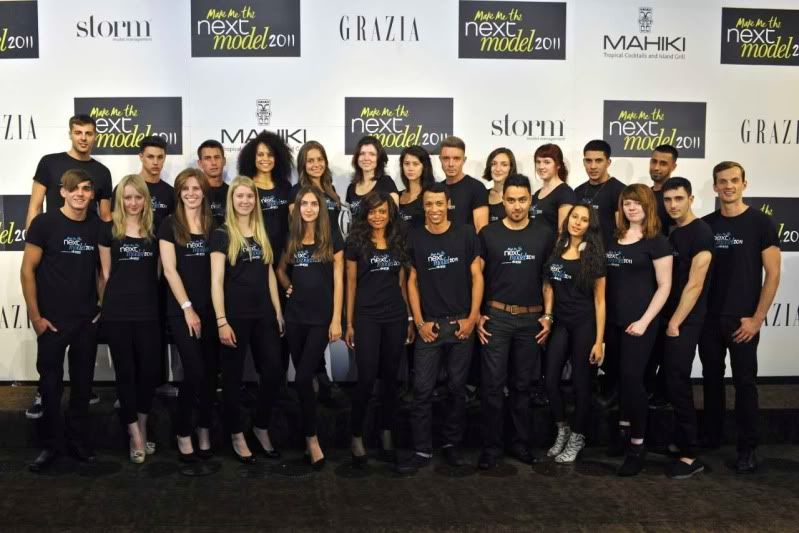 ---
Cooking :)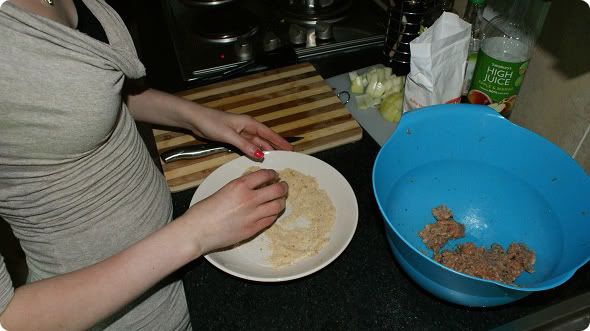 Made some lovely polish pork meatballs today I'm well proud of myself :)
All by myself for the first time haha!

---
Reading time
I've been quite sad and have been re-reading the whole Harry Potter series (again!) recently. I'm now on the Half Blood Prince, and I've just forgotten how much I love each and every one of these books! The films just do not do them justice!
Got a new dining table from ikea the other day too, so our house is pretty much sorted :) Just thinking of getting one more sofa, and need to get rid of all the ridiculous amounts of boxes that are in the hallway!
Can't wait to finally start going out and exploring :D things like Peak District and Botanical Gardens and all of that!
Uni starts in like a month which is soo nerve wrecking too! But quite exciting :)
Our living room :)

---
Mmm pizza time!
We ordered some lovely Domino's pizza due to Pizza Hut being a poo and actually not delivering to our post code! :( I cannot explain my love for Ben & Jerry's cookie dough ice cream. I probably could have eaten the whole tub by myself, no joke!
We've also been watching the Lost series, I miss watching it, I used to love it and for some reason I never got round to finishing it! So we started from scratch so Ali and Hasan can watch it too!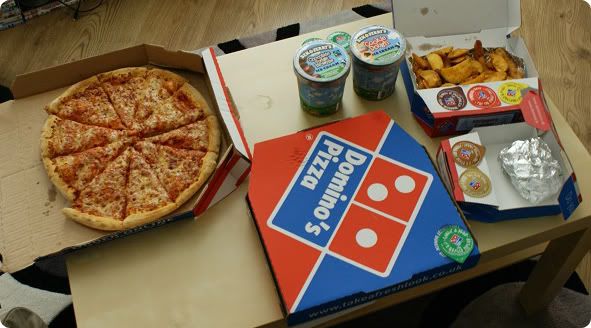 ---
New tops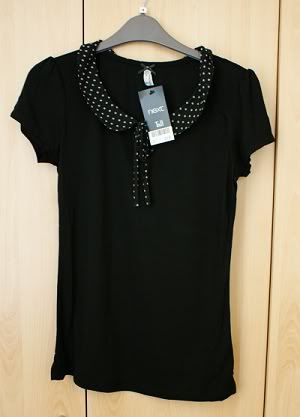 NEXT
Top
£18,
Jumper
£28
The lovely tops I got thanks to the
MMTNM Finals

---