25.04.2012
I got to see Tabz today :D properly after ages, I'm so happy! She came in the morning and came to our house for a little bit, then we went out to Starbucks and had some lovely paninis and cake :D
Unfortunately the weather was really bad, it was pouring with rain and really cold so that sucked a bit but it was still soo nice to see her and spend time with her! Just like old times :D
I wish she could come more often!
She also baked some really cute cupcakes that I don't want to eat because they're just sooo pretty hehe! She's so talented!
It's been a hectic time recently though with the last few weeks of uni and so many assignments, and on top of that having to work all the time! Hopefully I can blog a bit more soon :)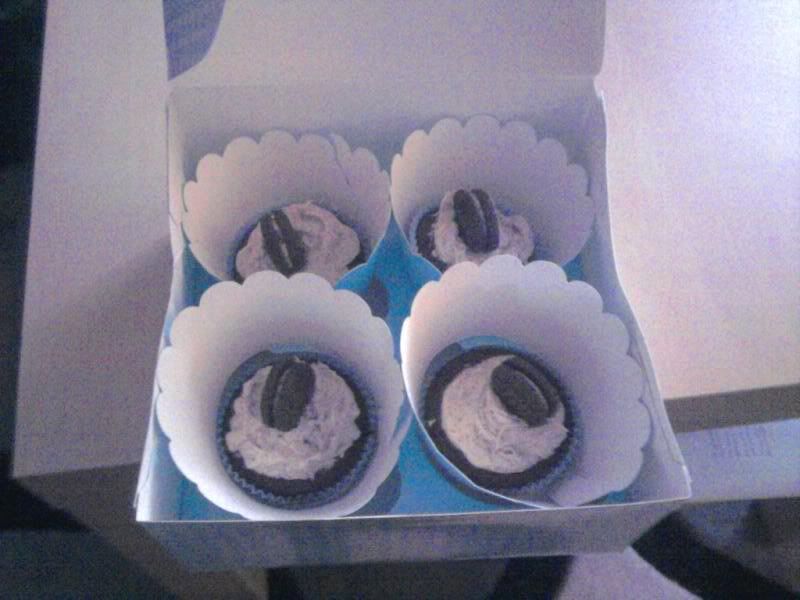 The photo is really bad quality because my lovely professional camera went out of battery and I'm too lazy to charge it..oops!

---
My heart is broken - Evanescence
I've been meaning to post this for sooo long but I keep forgetting and when I do remember I'm nowhere near a computer! So like a million years later, here is one of my favourite songs from Evanescences new album :) I think it's a wicked video, Amy is so beautiful! I'm sooo happy that she won Best Vocalist at the
Revolver Golden Gods awards
:) I wish I could sing like her! I do think that Evanescence should have won everything they were nominated for, especially most loyal fans! They disappeared for years and yet everyone was still here when they came back<3
Also here is their performance at the Golden Gods awards - a little disappointing that Amy doesn't sound her best (She ROCKED at the
London Hammersmith concert
I went to) so some people have been saying mean things, but you can't really blame her considering she's been touring non stop for nearly a year now - it must put a strain on your voice! She still sounds awesome though! :) Love her to bits <3
So cute and appreciative of the fans :) can't wait till they come back to London, and I can enter into a meet and greet!
---
Day Zero - no.68
So no.68 on my day zero list is to paint every nail a different colour and leave it for a week! I did it a few days ago and I actually love how it looks! All bright and colourful, actually makes everything seem a little happier :)
All the nail varnishes I'm wearing are from Rimmel London :)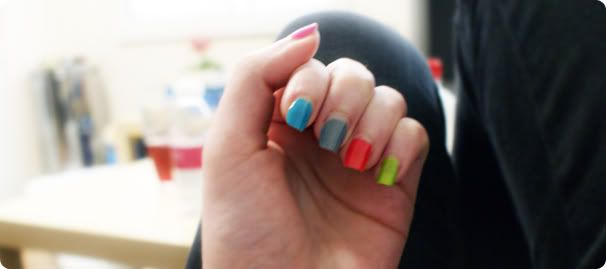 ---
Shopping
Since the really awesomely hot weather we had a few weeks ago, I really wanted to get some new summer clothes so here's my most recent buys!
I absolutely love these wedges from River Island, I think they will go well with almost anything :) although a tad scared they will get dirty really quick!
River Island


This dress from River Island really caught my eye! I love the little lace details, and the summery feel of the dress!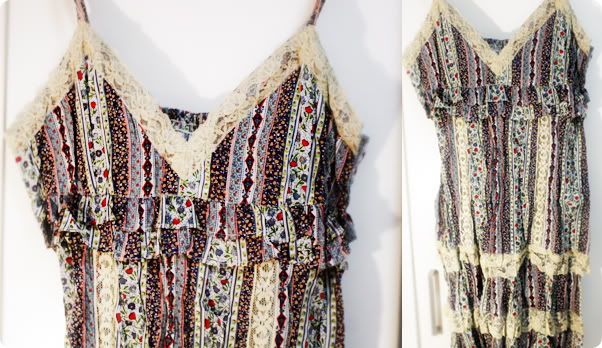 River Island


I didn't really expect to find anything nice in Primark, apart from my usual packs of tights - but I saw this gorgeous Disney top and I loved it!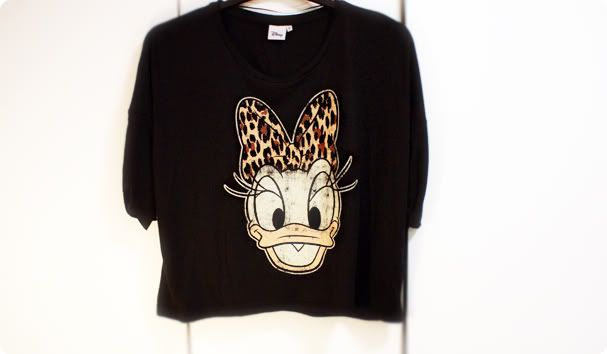 Primark


Same for this lovely flowery see through top, it's so summery and delicate I can't wait to wear it :)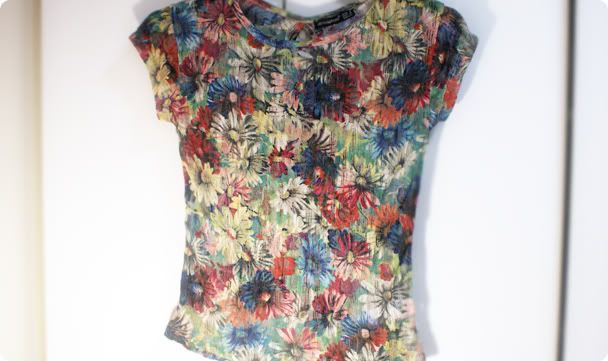 Primark


Wasn't really sure about this one, mostly because of the colour, but I think it will look good with some jeans shorts

River Island


---
Yeahh well
I've kind of not had much to blog about lately, seeing as I've been basically stuck at home really ill :( plus had lots of work and stuff too!
However, having been looking at some old pictures I've just uploaded from my phone, I realised I still hadn't uploaded this picture (I don't think?) It's a picture I took at the Lasenza christmas dinner (yeah ages ago lol)
I really do love this little tunic top from River Island though, I wore it with black leggins and brown heeled boots :) One of my favourite outfits really! <3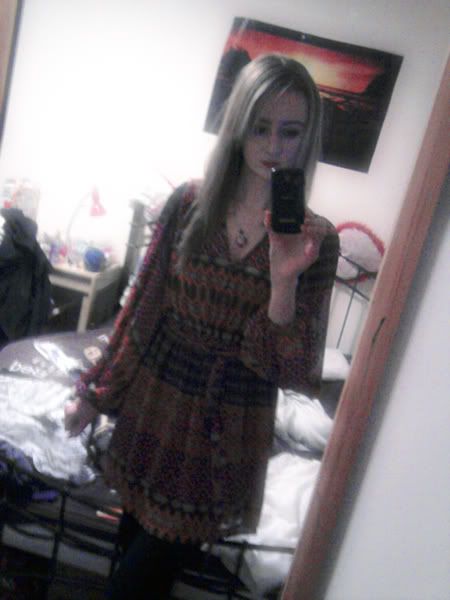 ---