September randoms
Just thinking how sad it is when people you really thought were your friends and cared about you actually don't care about you at all... It's quite eye opening when you realise that, and to be honest, it really hurts a lot! Especially if you actually really cared about them yourself.. When I went to London, I kind of realised who my real friends were. I just thought that I'm not going to bother trying to keep in contact with anyone anymore, unless they've actually made an effort too! Not going to go more into that, but yeah!
Anyway, my auntie and uncle had a beautiful baby 2 weeks ago, and last weekend I went up to York to see it! So adorable and tiny :) Just holding him made me feel all warm and fuzzy :D
Oh and - I have brown hair again :) with blonde ends ! Woo!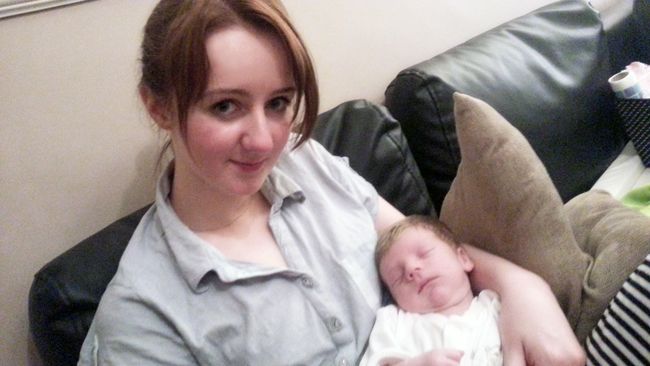 Excuse the lack of make up and how awful and tired I look - its just such a cute picture:)
With my own baby;)

---
Kommentarer
that baby is so cute! and all that hair! aww!! also i hope youd on't mean meeeeee in this post! <3
you okay babe? :/ here if you need a chat?!
sorry, that last comment was a disaster! X
Trackback