Posters
I got some pretty awesome posters for our house from uni :)
There's the vodka revolution poster, which was free from the activities fair, and there's the amazing beautiful london poster which we got from the poster sale at uni :) There's one more poster which is of a gorgeous sunset at the beach but it keeps falling down :(
But I love how they really make the flat more cosy and nice! If you're moving out, posters and paintings are definitely a way to make your place nicer!!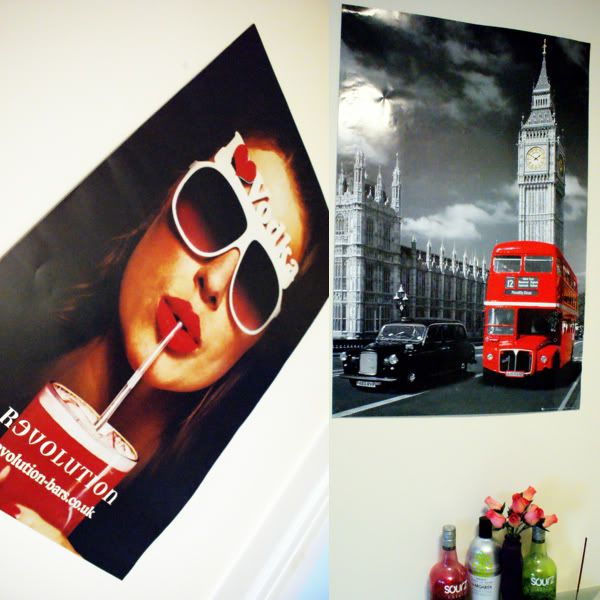 ---
Kommentarer
Trackback