Body Shop Haul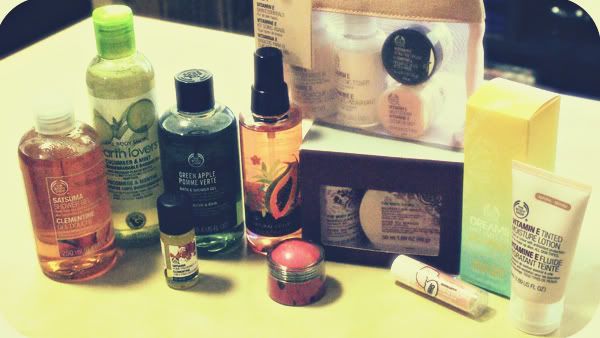 The stuff I got from The Body Shop the other day :)
Some gorgeous shower gels (if you haven't noticed, they're my favourite ;)) I got my favourites: Satsuma (£4) and Green Apple (£4) , and a newbie - Cucumber and Mint! (£5) They all smell gorgeous!
Obviously a satsuma oil for our oil burner.. (3.50) Some beautiful new perfume (£7.50 on half price! brilliant!) because it smelled amazing even though I still have mine! A lip and cheek tint (£10), although not so sure I like it .. a lychee flavoured lip moisture stick (£3?), some Vit E tinted moisturiser (£10) although I think it's a little bit too dark for me :( would love it if they made one a shade lighter!!
The gorgeous Moroccan Rose set (£5) which has body butter, shower gel and a shower sponge thingy.. (lol) And also a Vit E gift set (£10) which I think I shall give to my mum!
Oh and the random body spray is a gorgeous smelling mango one from Boots :) because my Victoria's Secret one is running out and I'm not gonna be able to get a new one till August :)
But I did just see that Body Shop now do body mists in their body butter smells! EEKKK! Satsuma / Coconut here I comeeee!

---
TGIF
Went out to TGI's today to have a nice meal for my birthday with Mitra :D I've missed TGI's I haven't had it since like last summer I think? Eek! Was so nice! Although I always get heartburn after because I always get the Jack Daniels chicken and alcohol gives me heart burn! Grrr!
Although full of like a million reminders of why I want to move to America, it was still lovely!
Decided to go for a different desert this time because I always go for popcorn sundae and I got the apple crumble with cinammon waffle and vanilla ice cream..mmm...
Went to The Body Shop afterwards and got lots of stuff :D
If only it wasn't crap English weather... *sigh*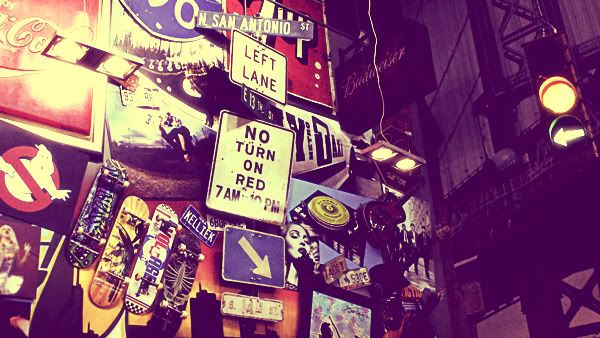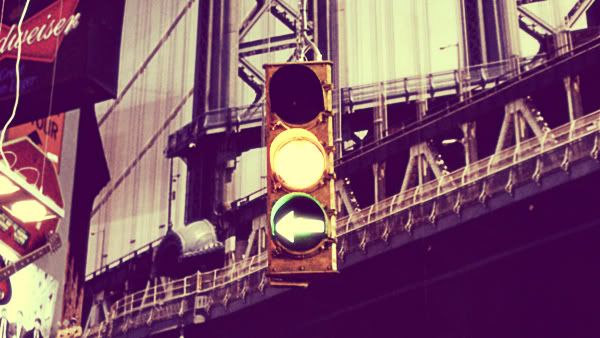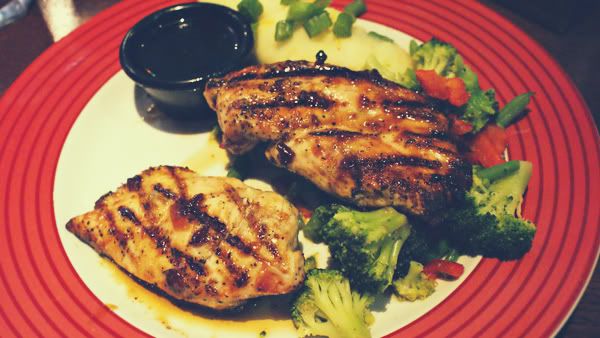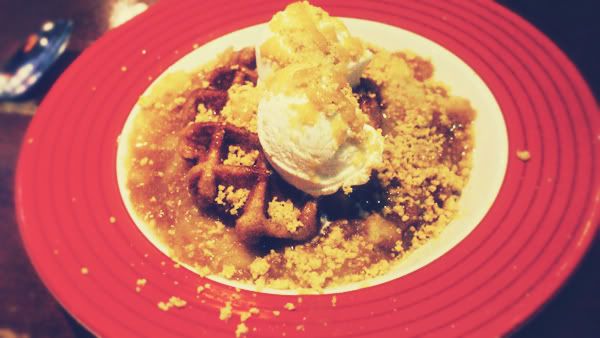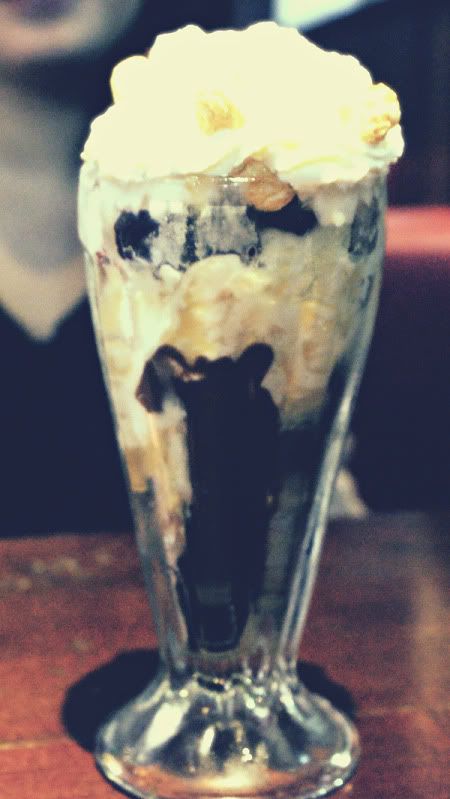 ---
Summer outfit
I really love this tshirt from Topshop! This is just an idea of an outfit that I like to go with it! I'm thinking next payday I might pay topshop a visit ;) although maybe my strappy wedges would be my choice of shoes for this..hmm.. I don't know, will have to try on and see what I prefer!
All items from Topshop / River Island

---
Snow White and the Huntsman
IMDB rating

:6.7/10


Anna's rating

9.5/10
I've been waiting for this film to come out for a long time, so I was soo happy to finally go see it last week :)
I think it's safe to say it's one of my favourite films now..
In my opinion it was a beautiful film, with really amazing effects. I think thinking "wow.." throughout... They created a beautiful world, and I honestly felt like I wanted to be part of it..
Although it did make me a bit teary eyed in one part, but maybe that's just me!
The casting was done really well too, I don't think they could have picked any better actors.. I couldn't decide who was more beautiful though, Kristen Stewart or Charlize Theron! Anyway, it was a really cool twist on the original Snow White fairy tale, hats off to the director and screenwriters...
The only reason I have given it a 9.5 and not a 10 was because I was slightly disappointed with the ending.. but I won't be giving that away :)
I definitely 100% recommend seeing this film if you haven't already..

---
Spoilt..
This stuff came like a week ago but I never got a chance to upload it XD She absolutely loves the egg biscuits, I'm going to have to buy another pack :) And she's tamed now so she loves walking around on me and comes onto my hands and stuff... soo adorable :)
And yes, she does have a big fat cat bed, because it was in the hamster section and I thought it was a tiny version :(
Also, check out the video of her doing her daily acrobatics :)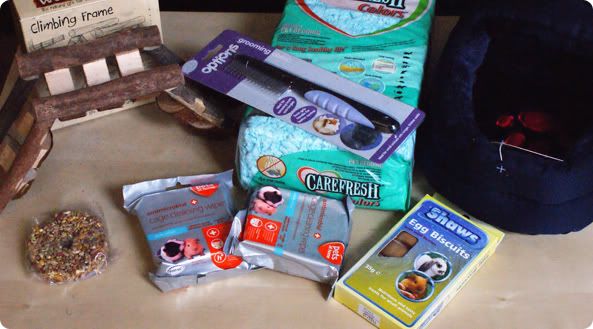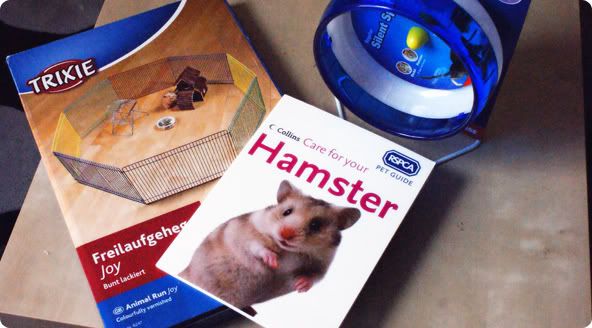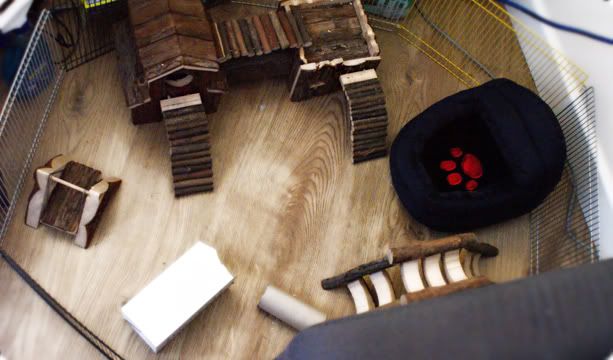 ---
Once in a Lifetime
I felt very lucky to experience 2 'once-in-a-lifetime' events yesterday :)
Firstly, the Queen's Diamond Jubilee! I can't believe she's been on the throne for 60 years! That's crazy :) The only other queen that has managed such an accomplishment is Queen Victoria!
I think it's very cool to be able to be part of something so rare but so amazing. A lot of people took the opportunity to slag off the queen, but I think she's pretty awesome! I don't blame her for this country's problems, and to be honest even though I really wish I could live in California, I do love England <3 Will always have a soft spot for it, and be proud to have grown up here. Also couldn't believe how beautiful Kate always manages to look! We're going to have a very hot queen one day;)
Secondly, the Transit of Venus that happened last night. Visible to the eye (with safe glasses of course!) Venus moved directly between the Sun and Earth so that it was visible on the Sun's surface! Although it's not the most spectacular of things to see, (like, for example the eclipse) I think that it's still pretty awesome to be able to see another planet in our solar system with the naked eye!
Although I couldn't actually see it in person, because it happened mostly in other parts of the world, and in the UK only at sunrise (not like I would get up that early even if I wanted to!) I was extremely thankful to NASA for providing a live broadcast of the whole thing on their website :)

---
More shopping
Retail therapy is always fun! Here's my favourite stuff out of some shopping I did :D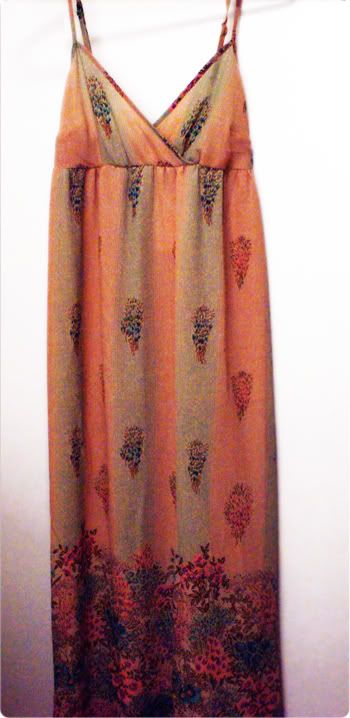 New Look
♥
I've been looking for a nice maxi dress for agessss... finally found one that I actually really liked in New Look :D Yay!
Primark
♥
Saw this a while ago and really liked it so thought I'd buy it when I saw it again whilst buying tights :D

Because I'm so wise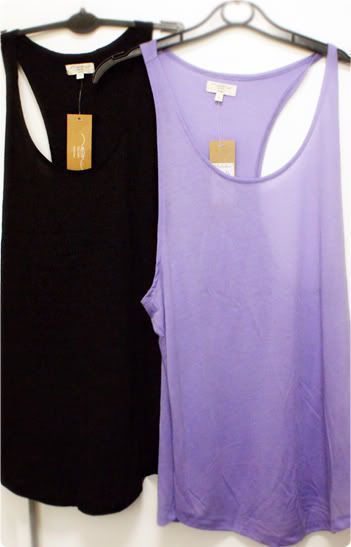 New Look
♥
Some plain vests, because I like them :D
Primark
♥
Completely fell in love with this, even if it will be really scary to wearXD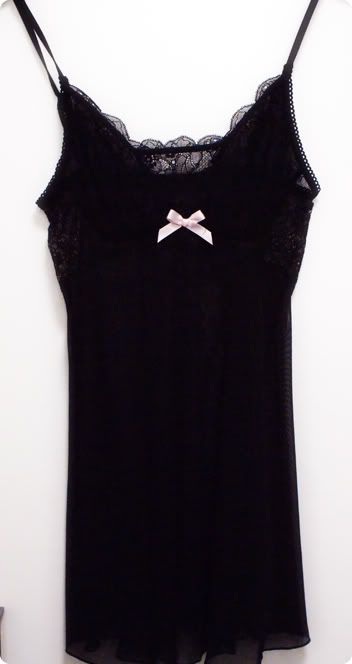 Lasenza
♥
Whole day I was at work I couldn't stop staring at this.. Absolutely gorgeous little floaty babydoll :) See through everywhere except the boob part, which has double layers of lace ♥ perfection.

---