In Poland

---
More from fashion show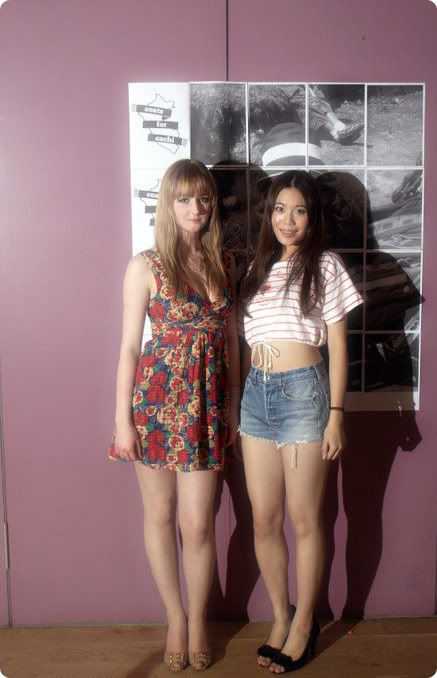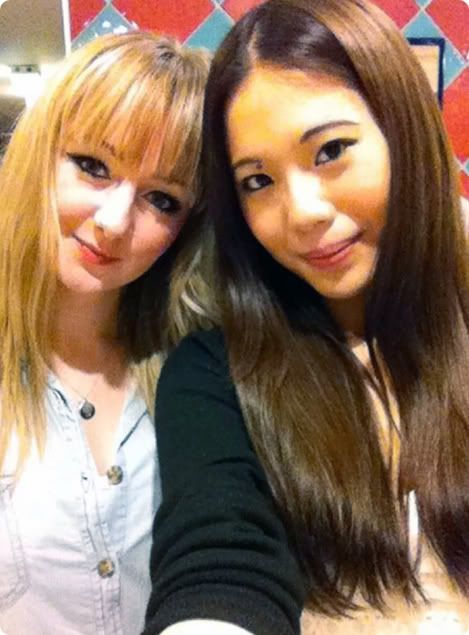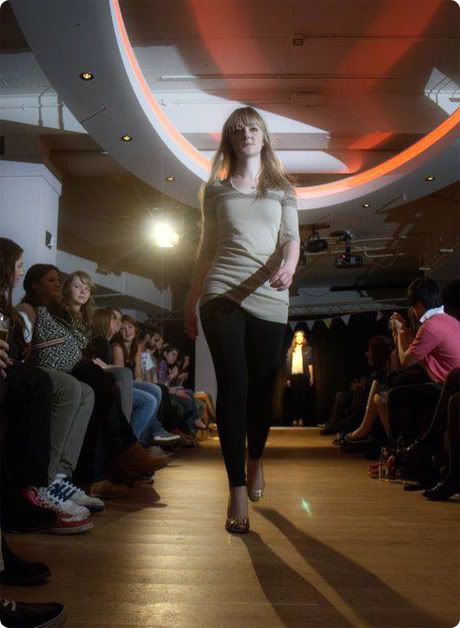 ---
Coats for Cachi Fashion Show
On Wednesday night I had the priviledge of participating in the
Coats for Cachi
Fashion Show at Raynor Lounge.
It was a really fun and exciting experience and I'm so thankful that I was asked to participate as a model.
The purpose of the show was to raise money for a village in Peru, and I think all the work that the girls have done for this cause is amazing.
It's good to know that we can use our career to
help those in need.
(I'm pretty sure I've written about online classes before but for other stuff, but this is definitely pretty cool for people who don't go uni and stuff!)
Anyway, we modelled 3 collections, as unfortunately one of the collections didn't turn up, and it was great fun! We had New Shop, Oxfam and the Student Union Shop Clothing. I was lucky enough to model a gorgeous dress from New Shop in the first collection, and I fell in love with it so much I actually bought it afterwards ha! Wasn't so lucky with the other 2, as I didn't really like what I was wearing but ah well, it was still great fun :)
There was a lotttt of people watching, which was really nerve wrecking, eek! The first time I went out I was actually shaking when I came back backstage, but it got better afterwards!
I also met some really lovely people, including my modelling partner, Queenie ;) I definitely think it was a success, considering we all had fun, and the people who attended had fun too!
I will post up more pictures soon, don't really have much time at the moment to go through them all as I have a very long weekend ahead..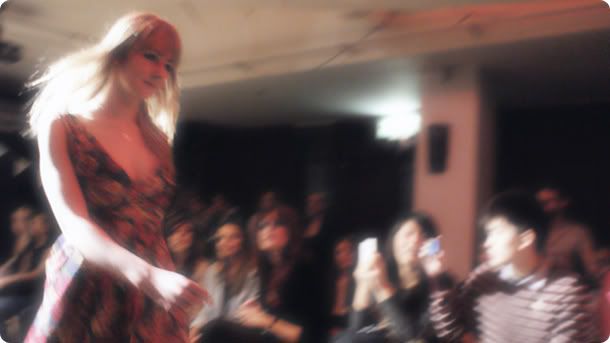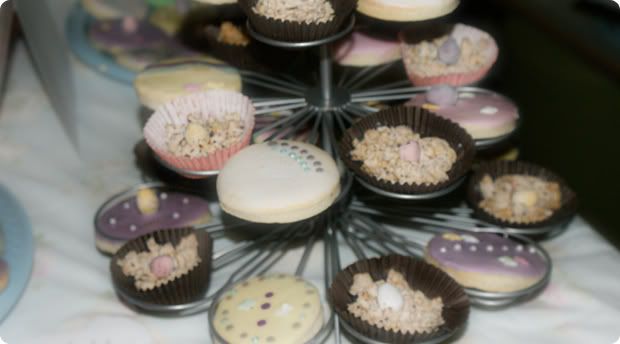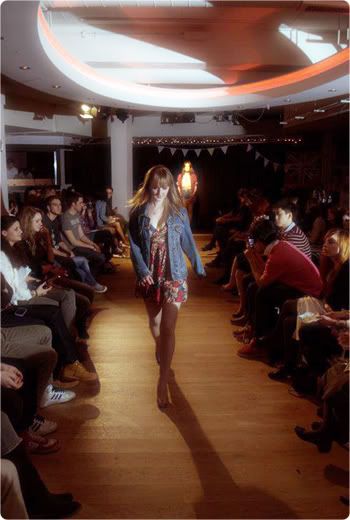 ---
Hello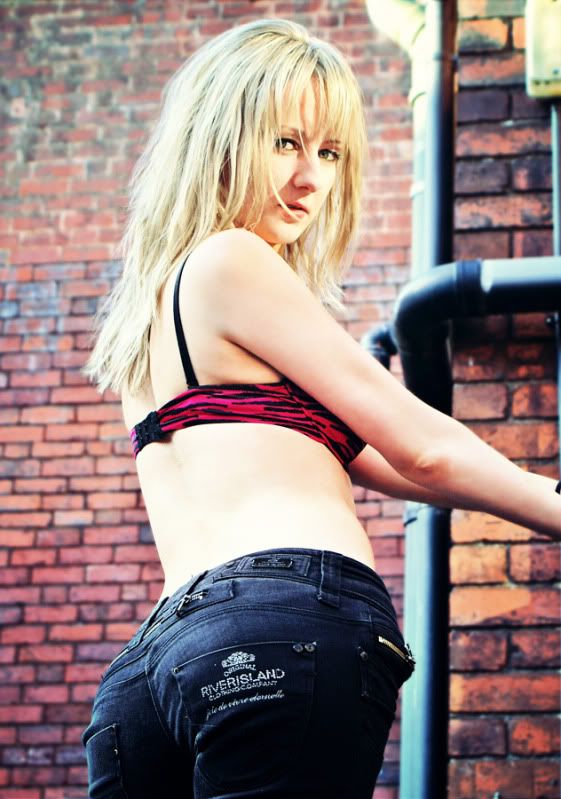 ---
MMTNM 2011 Final
So yesterday was the Make Me the Next Model 2011 Finals!
Went down to central London, and had a really lovely day, full of lots of different things. We got put in groups, and then went around different workshops. We had a style workshop with Claire Ginzler, a famous fashion stylist, where we had to pick outfits with the latest trends for the models to wear, then a really great talk with some people from Storm Models.
Then we had a lovely lunch, provided by Next, followed by more workshops. Photoshoots (no make up, eek!), learning to catwalk, and more talks with Storm representatives.
It was all really fun, and finished off with free champagne and a final event show which was hosted by Donna Air and BB.
Unfortunately I didn't make it to the 2nd day, although my chance was a bit shadowed by the fact I fell down the stairs and couldn't do the catwalk properly... but it was a great experience and I got a goodie bag with a £50 Next voucher :) (which I have already spent, ha!)
The fall resulted in a very nasty cut from my knee to my foot, although the lovely models did look after me and were all so so lovely!
Last years winner, Joanna, is soo nice! She made me a lovely cup of tea :)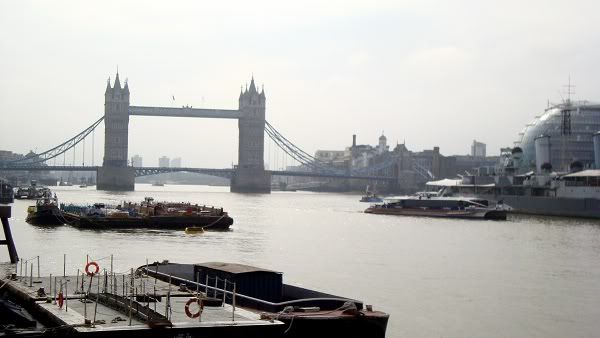 Lovely view outside..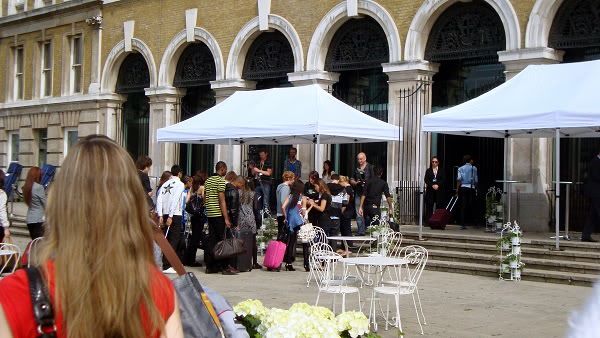 In a line to get in..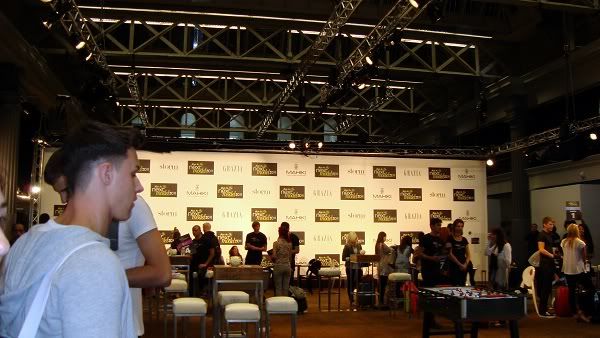 Main lounge...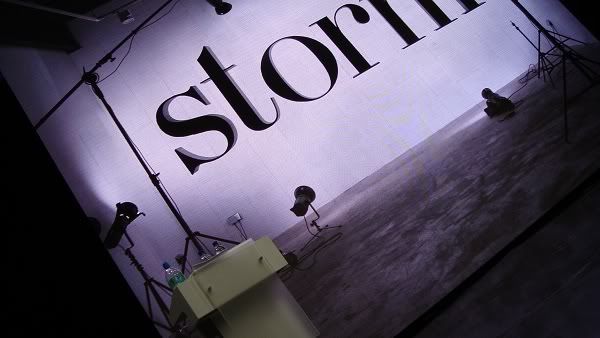 The stage..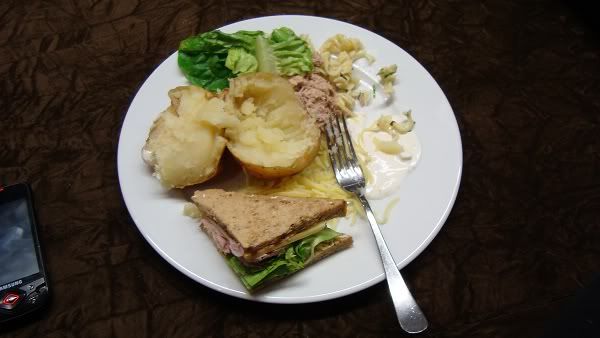 Lunch ;)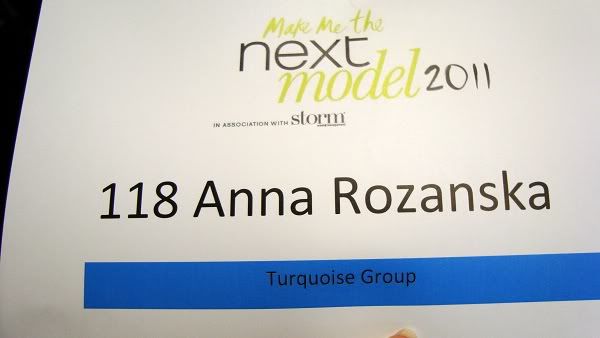 Name card..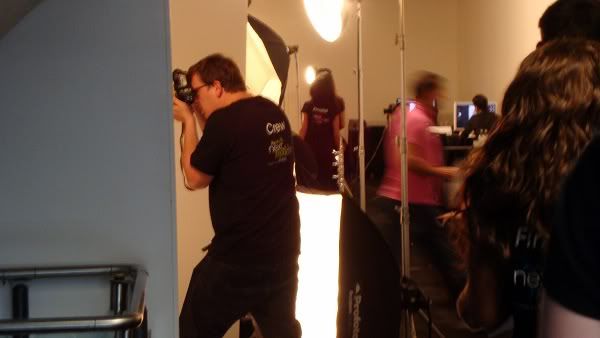 Photoshoots...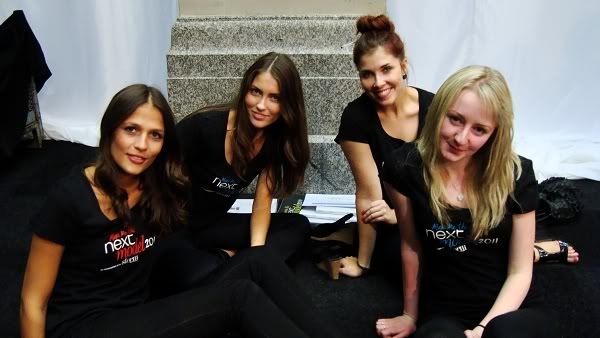 Me and the amazing models including last years winner Joanna (far left)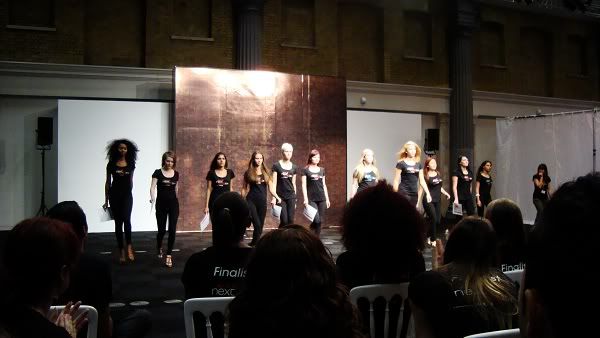 Runway practice..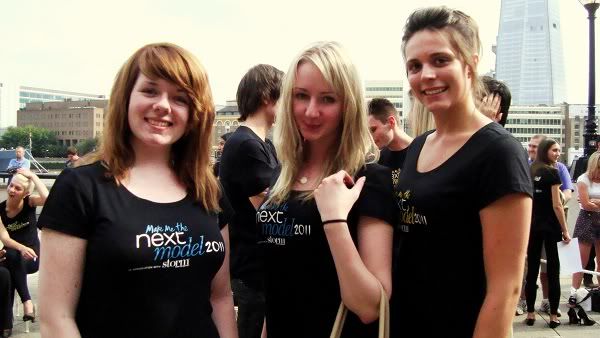 Jade, me and Becky!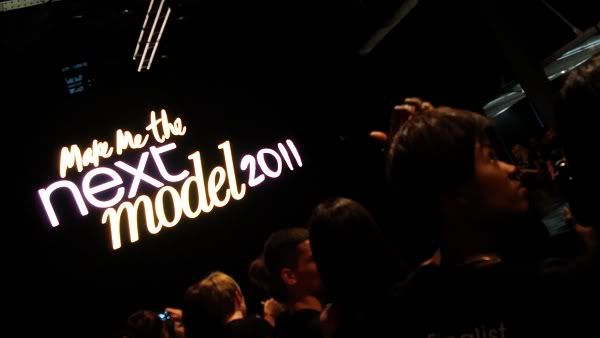 Final show..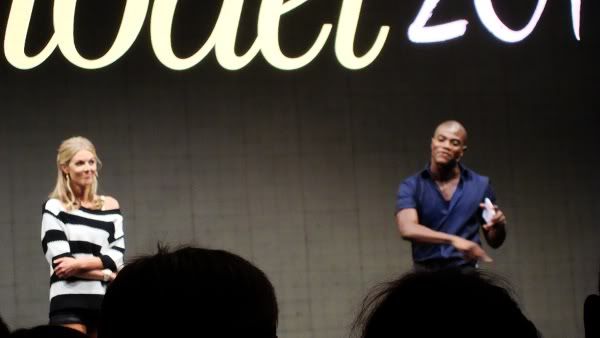 Donna Air and BB presenting..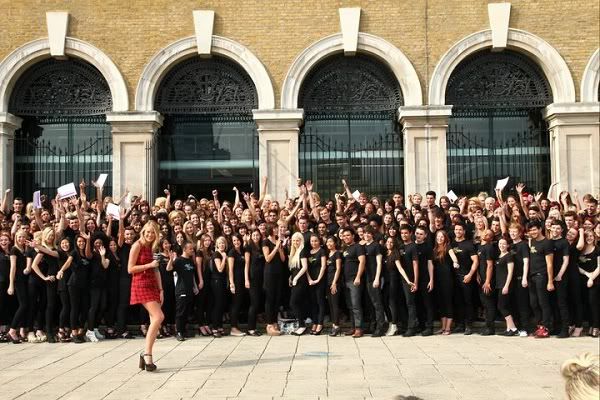 All the finalists! Group photo!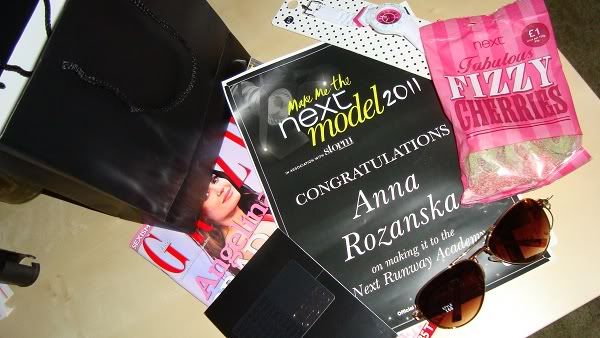 Goodie bag! Grazia magazine, £50 voucher, certificate, sunglasses, sweeties and a watch:)

---
All the bright lights and all the surprises, tell me what they mean...If I'm standing on a stage infront so many people and I feel like its just me...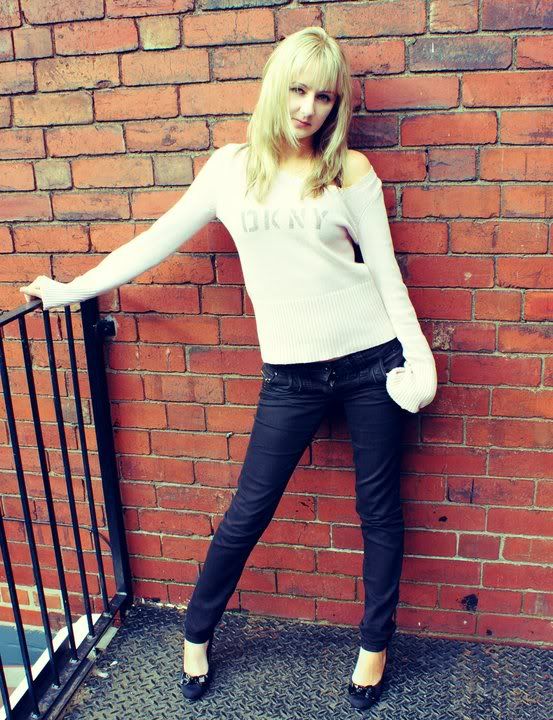 ---
Back :)
Just got back from Sheffield, been there for the last 4 days looking at houses :)
I love that city so much and I just can't wait to move there in a few weeks :D
We had lots of fun and now we have to do lots and lots of shopping ;)

---
I like this one..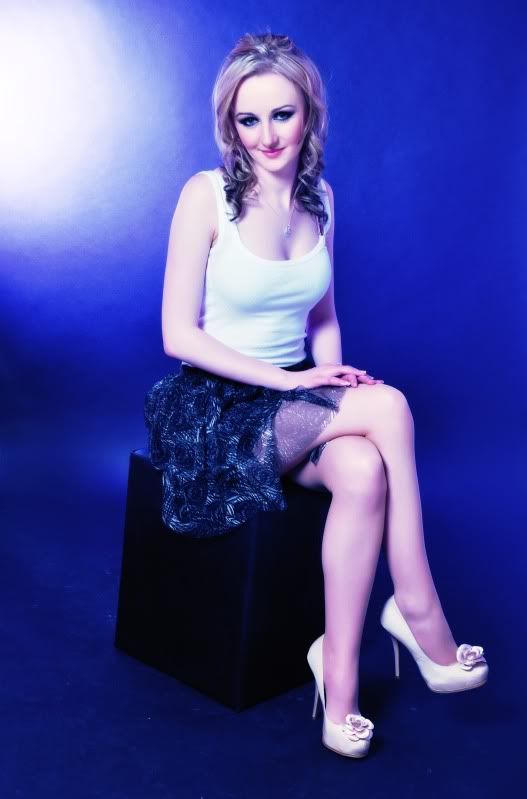 ---