Moved!
---
Breaking Dawn pt.2
IMDB rating:
5.9/10
Anna's rating:
10/10
Ok so this post is like really late.. I went to see Breaking Dawn pt.2 with Kendra at midnight last week on Thursday! The screening was so packed there was like no empty seats haha! We went to TGI Friday's first and then headed over to the cinema 2 hours before (as advised by the lady at the counter earlier on..)
Anyway honestly, I LOVED it! I won't spoil anything for those of you who haven't seen it and want to, but the ending was a shock! Nearly everyone in the cinema screamed! So funny, but definitely memorable!
Kirsten Stewart looks so beautiful aswell It felt like time flew past so quick, as I found myself wondering "really it's gonna be over already??" and checked my phone to realise that infact it had already been like an hour and a half! I DEFINITELY recommend it :)

---
Evanescence Live Manchester Arena
So on Tuesday I went to see Evanescence play at Manchester Arena :D I stayed over at Kendra's house on Monday night, so that I could get up really early on Tuesday and go wait outside the arena! So we got up at 7am and left at 8am, and I got there at 9am! Surprisingly wasn't the first one there lol but still managed to be at the front, seeing as there was TEN doors! That was the one annoying thing - people who came lots later got to be at the front too because there was so many entrances! Anyway, I had the good idea of getting camping chairs beforehand, so we didn't have to sit on the cold hard floor :D win!
Amy rocked like always, she was wearing a beautiful skirt made from all the flags of the countries she had visited on this tour - I think that's so awesome!
They really do need to rethink their support bands though, because apart from The Pretty Reckless last year, all their support bands have, I'm sorry to say, sucked!
They finished with My Immortal and a shitload of confetti being blown everywhere - it was amazing!! :D
The concert finished about 11pm and then we went to the hotel they were going to stay at - waiting at the bar, whilst paying £10 per drink! Unfortunately we left too early, as we found out she didn't come out at the arena until 1am at night, but we left the hotel at around 12.40am. :( bad times, but a lesson for next time - don't give up so early! hah!
I really really hope they will come back soon, as I've been hearing a lot about "taking a break again" - whaaaat? :(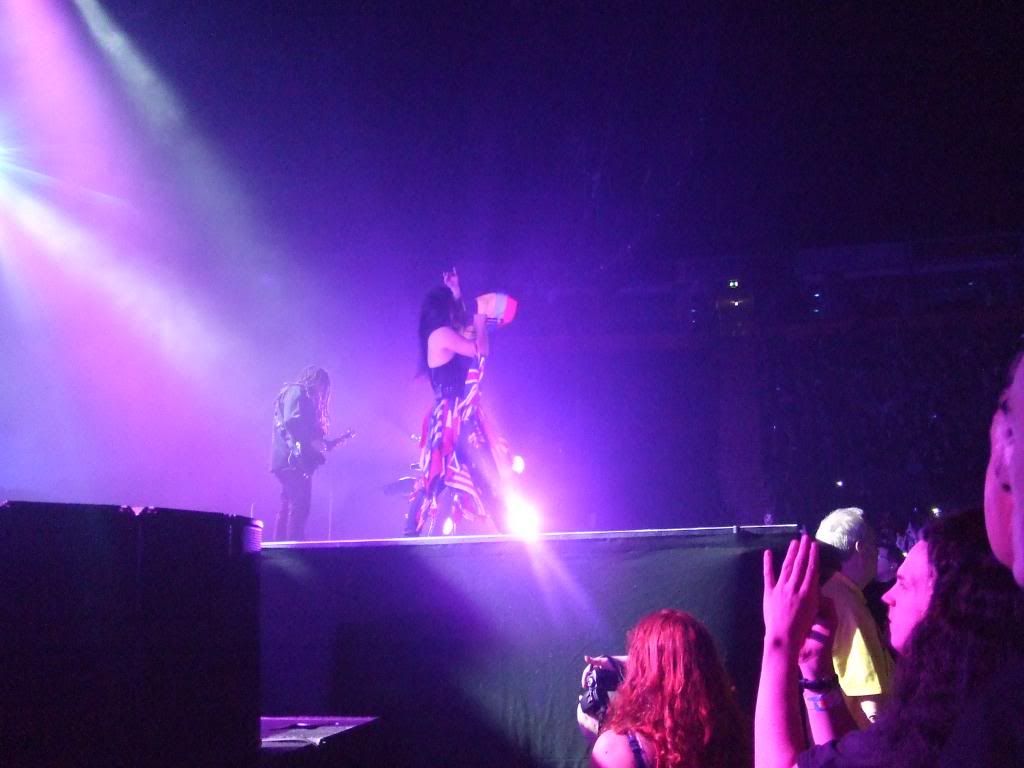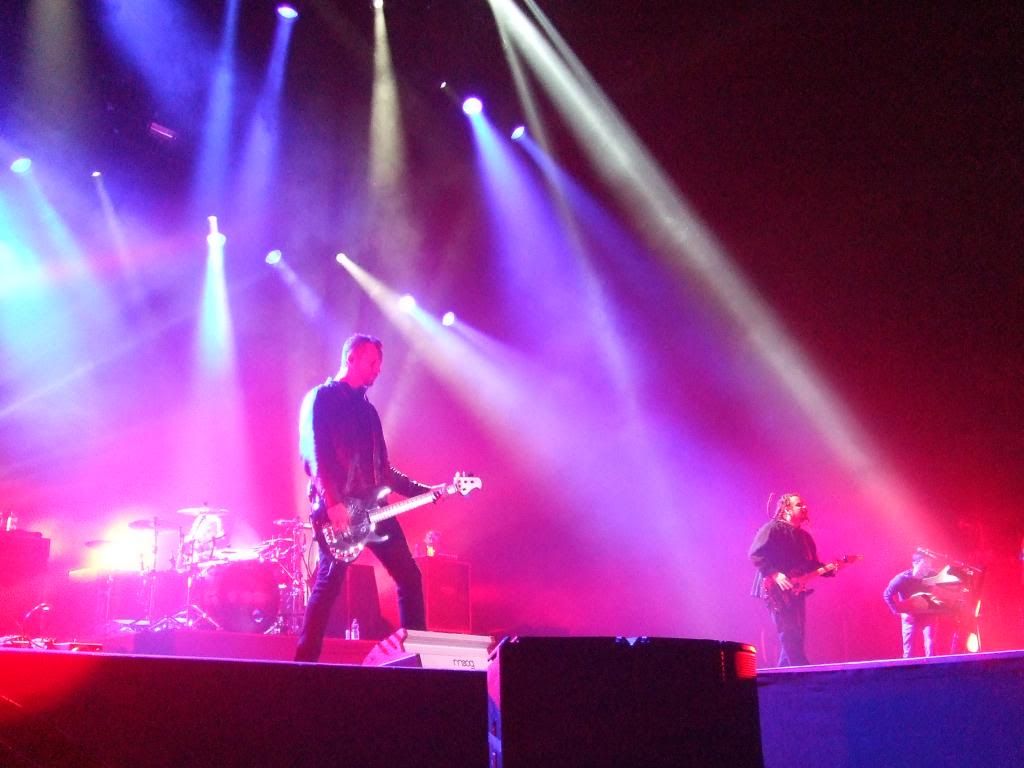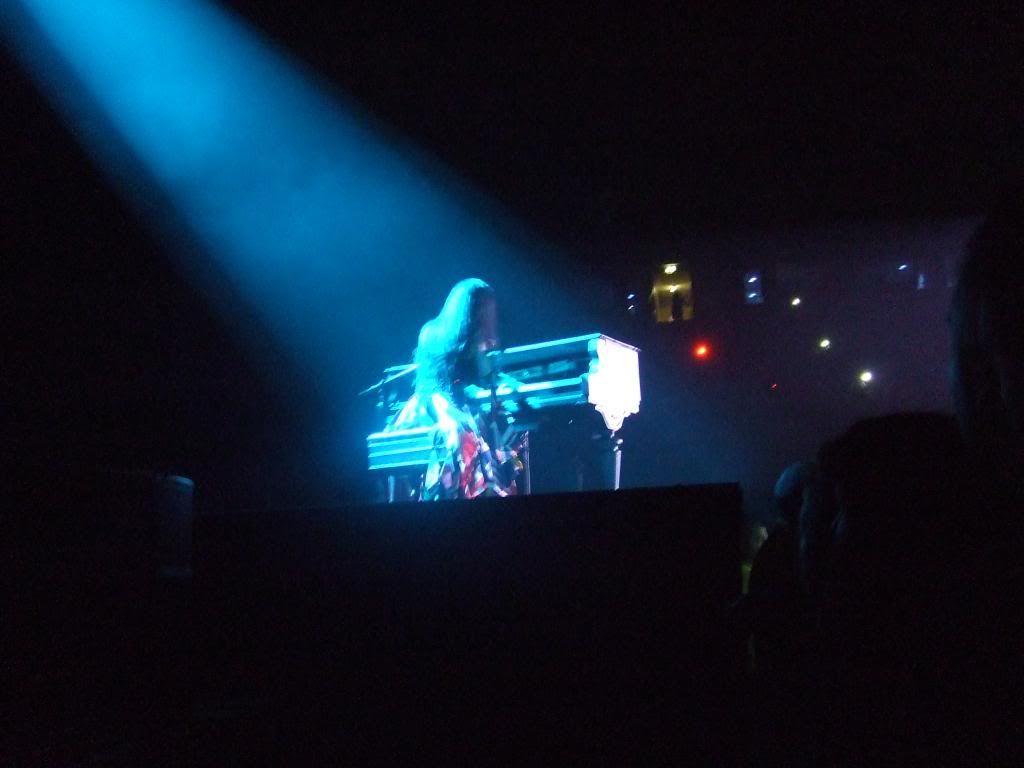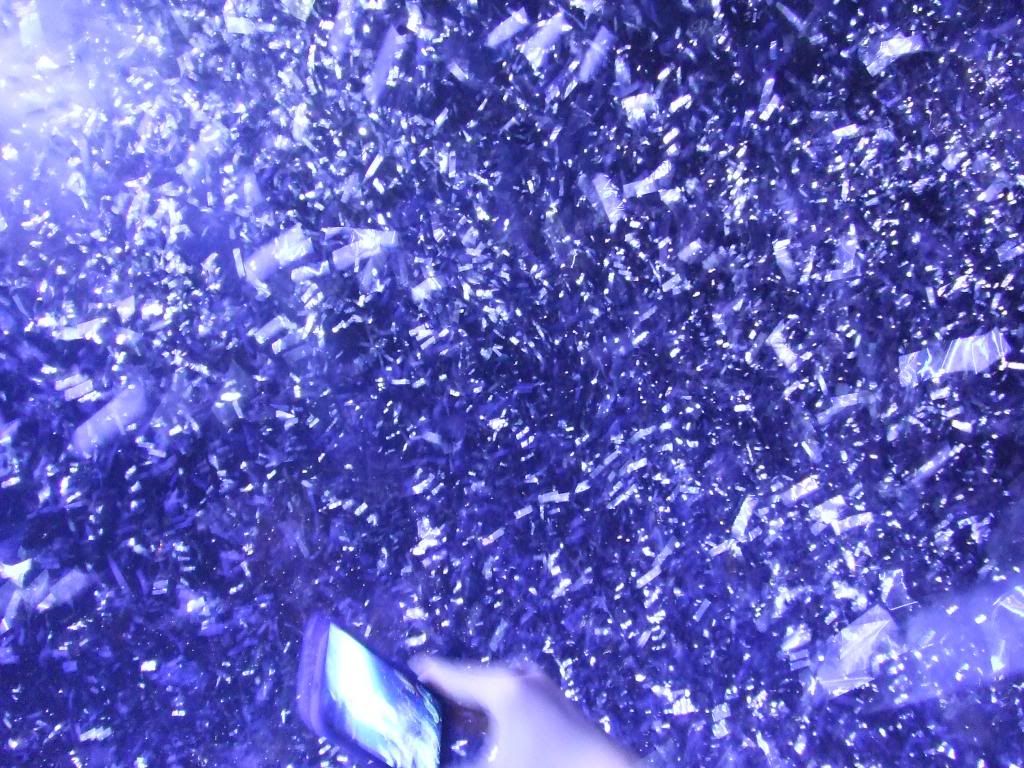 ---
Shopping
So this Monday I got the best news ever :) Going to start a brand new job very soon, and I'm really looking forward to it! Exciting!! :)
So I treated myself to a bit of a shopping spree ;) Couldn't take pictures of everything but have a few to show for the moment :)
I also want to decorate the flat a bit but not sure how long we're going to stay here so don't know about going too much overboard.. hmm..
I've been meaning to get a Cath Kidston bag for ages now, so really glad I finally got it! Although it's slightly small to be honest, quite hard to fit lots of stuff in.. Will have to get used to it though, ha..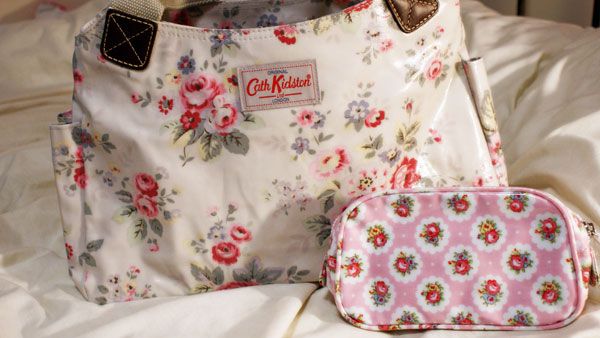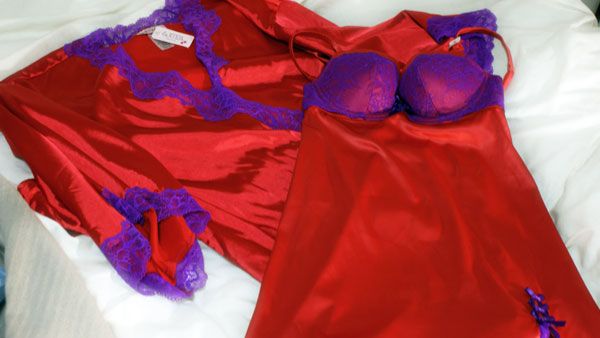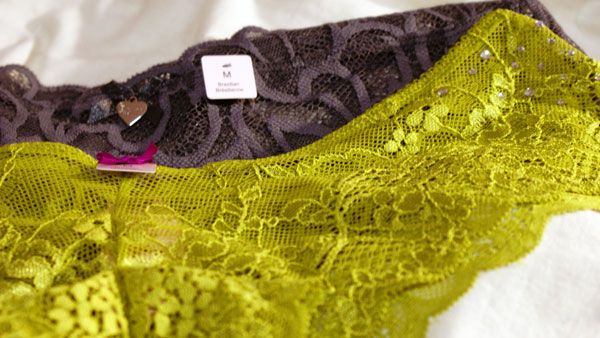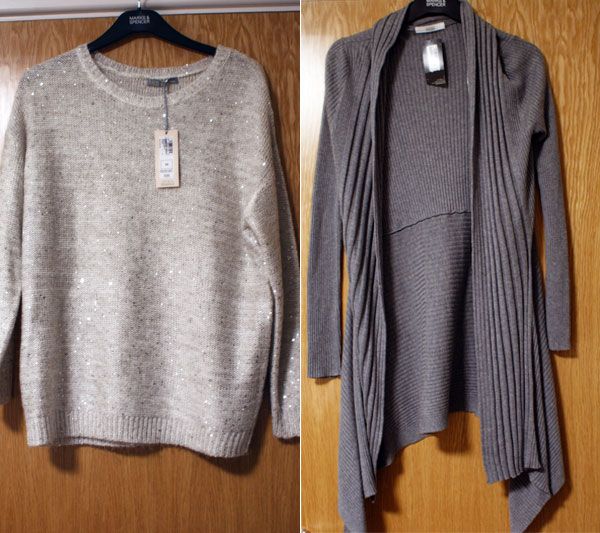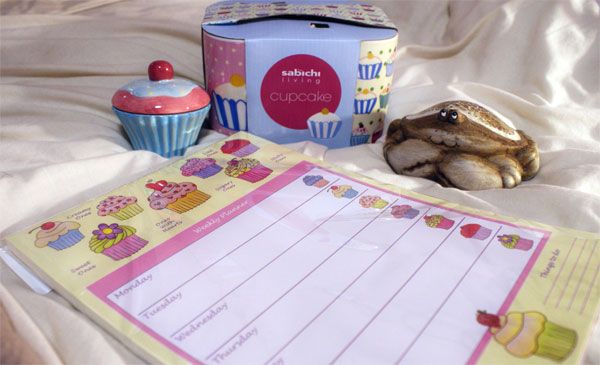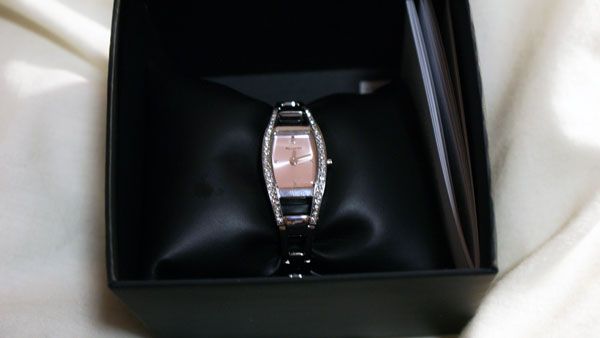 ---
Last week
So I went back to uni on Monday - although it's kind of a waste of time because I changed course now so as of the coming Monday I'll be on another course - eek!
Had a lovely coffee social on Wednesday at the Interval, I swear they make the nicest food in the whole of uni! Did mean to take pictures but ended up not taking any :( The weather was disguistingly horrible on those first few days of uni just full of really bad rain and strong winds - broke a brand new umbrella in about 15 minutes! :(
But on Thursday night we had a proper social, with a cops and robbers theme, which was even better! Kind of sad that I won't be part of that society any more as it's pretty awesome, but I did promise I would still go to their socials! :) We had a really good night and met some lovely people too! I did end up getting way more ill because of it though, but I guess it's better to get ill now and get it over with!
Yesterday after lots of meetings at uni for the course change, I met Kendra! It was so lovely to finally meet her, and she has the most amazing American accent! Ha! But it was really great and we went to see Ted in the cinema! I've been meaning to see it for ages so it was good to finally go see it. Anyway, off to work now unfortunately, with the biggest headache and sore throat :( Fun!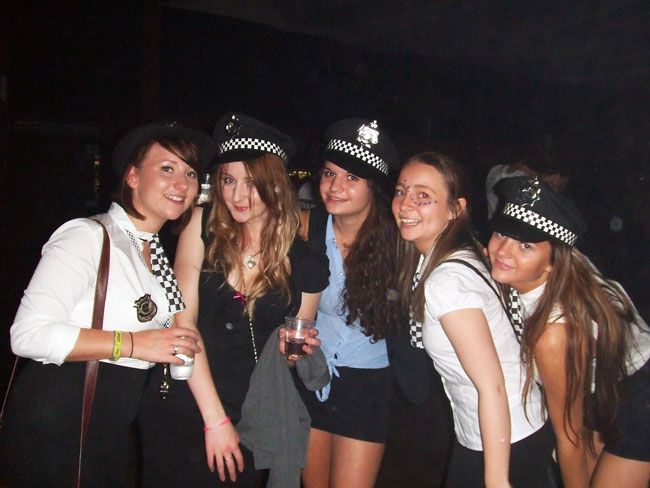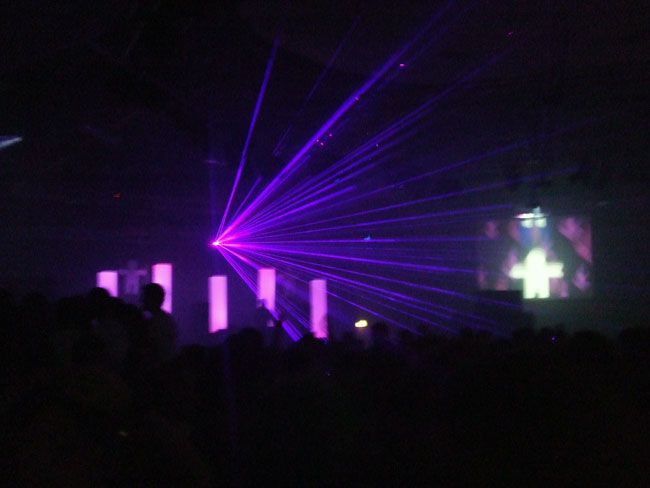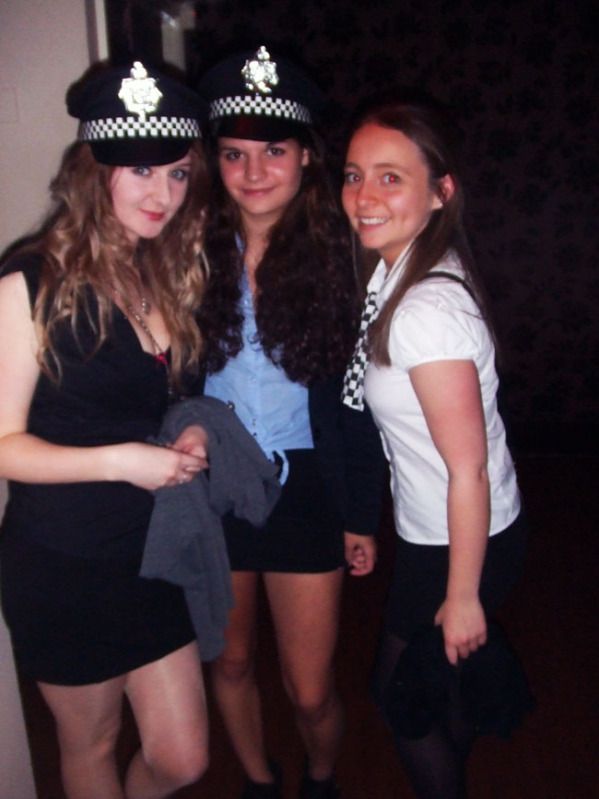 ---
September randoms
Just thinking how sad it is when people you really thought were your friends and cared about you actually don't care about you at all... It's quite eye opening when you realise that, and to be honest, it really hurts a lot! Especially if you actually really cared about them yourself.. When I went to London, I kind of realised who my real friends were. I just thought that I'm not going to bother trying to keep in contact with anyone anymore, unless they've actually made an effort too! Not going to go more into that, but yeah!
Anyway, my auntie and uncle had a beautiful baby 2 weeks ago, and last weekend I went up to York to see it! So adorable and tiny :) Just holding him made me feel all warm and fuzzy :D
Oh and - I have brown hair again :) with blonde ends ! Woo!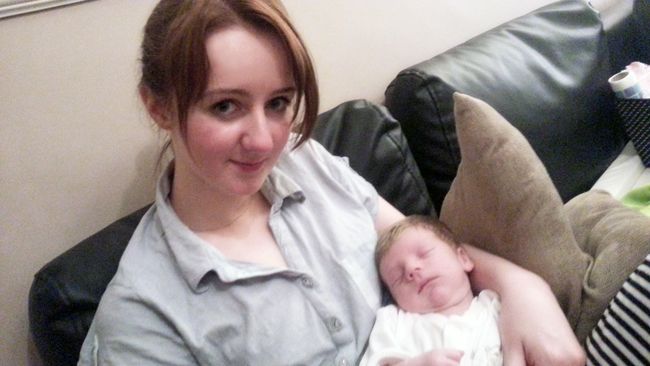 Excuse the lack of make up and how awful and tired I look - its just such a cute picture:)
With my own baby;)

---
Poland - August 2012
So I went to Poland for a week near the end of August, followed by a few days in London to catch up with everyone. It was really lovely, and I couldn't get enough of the food! I swear I feel like I've gained 5kg since I left.. I miss the huuuuge waffles already!
I got my hair done blonde in Poland but the lady messed it up pretty bad, so I literally just went brown today! Eek! Anyway, didn't really get up to much apart from being dragged to see people and spending money so there's not much to write about! It was sooo hot though, 36 degrees! Crazy.. has made me think twice about wether or not I want to live in California! Hehe...
It was a good holiday though and I can't wait till my little cousin comes to visit us next year:D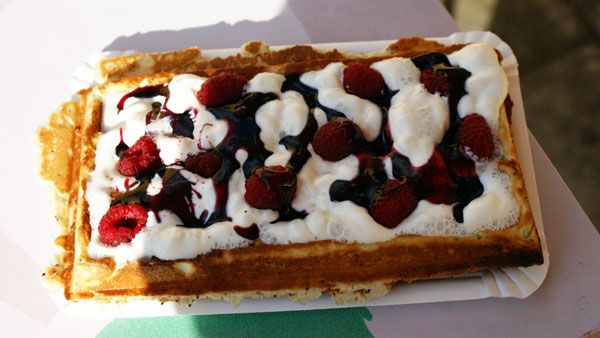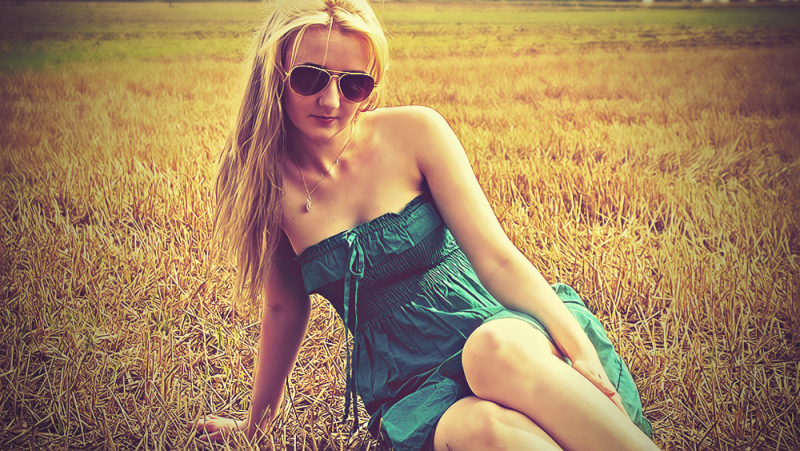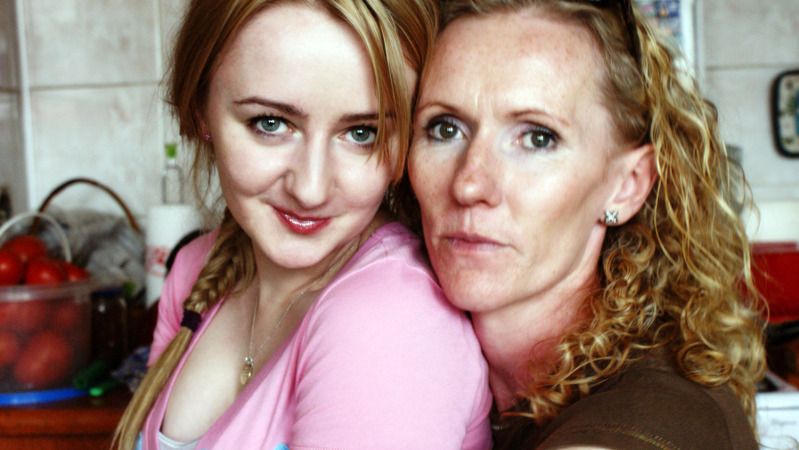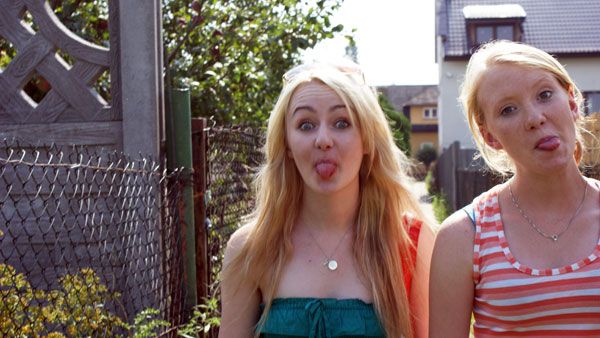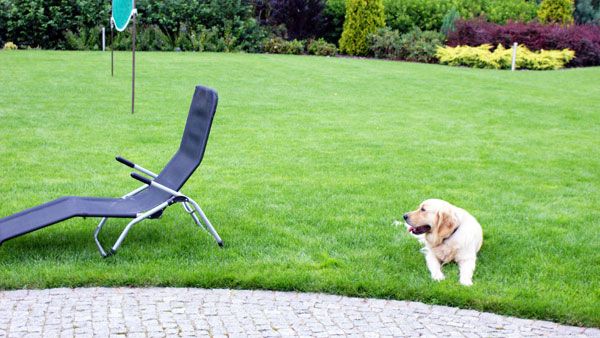 ---
In Poland

---
1st August
One of my really good friends from Poland came to visit a few weeks ago, and she came to visit me in Sheffield for a day last week!
It was so lovely to see her, and it felt like we did a million things in one day ! Started off with going around Meadowhall, to lots of shops, followed by a delicious meal at TGI Fridays! Ahh how I love that restaurant I can't even explain!
After that we came to the city centre and I showed her around my union and around some lovely places like winter gardens and peace gardens!
Then sat at Starbucks for a little before she had to go back! We got really lucky with the weather aswell, considering it was hot and sunny pretty much all day... I say pretty much all day because on my way home, as soon as I got off the train, the downpour of rain was indescribable! After the 5 minute walk home, I looked like I jumped into a lake with all my clothes on.
Anyway, it was a fun day and reminded me how lovely Sheffield is :)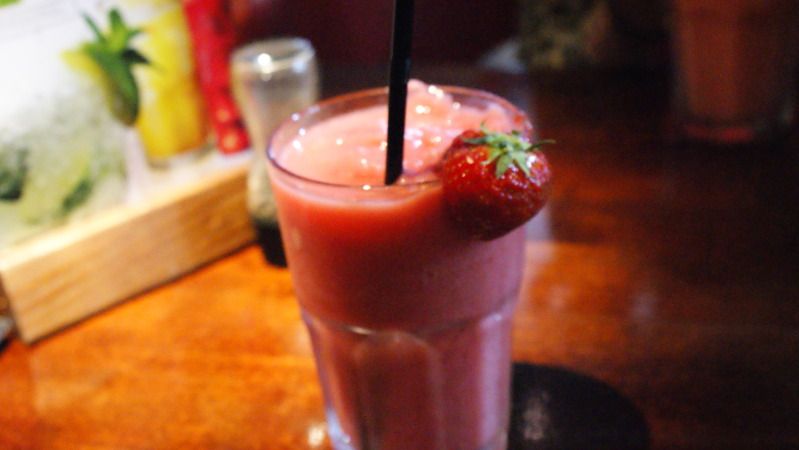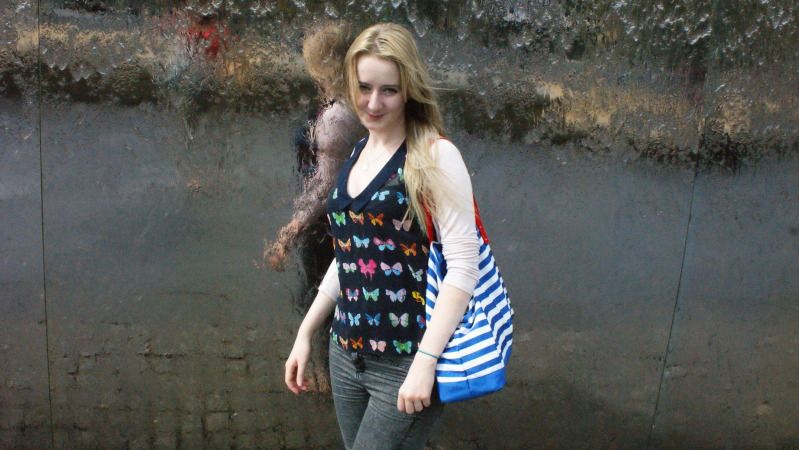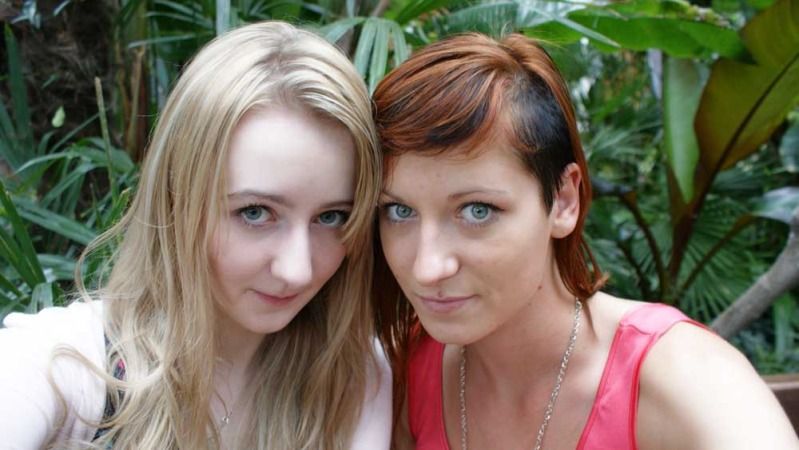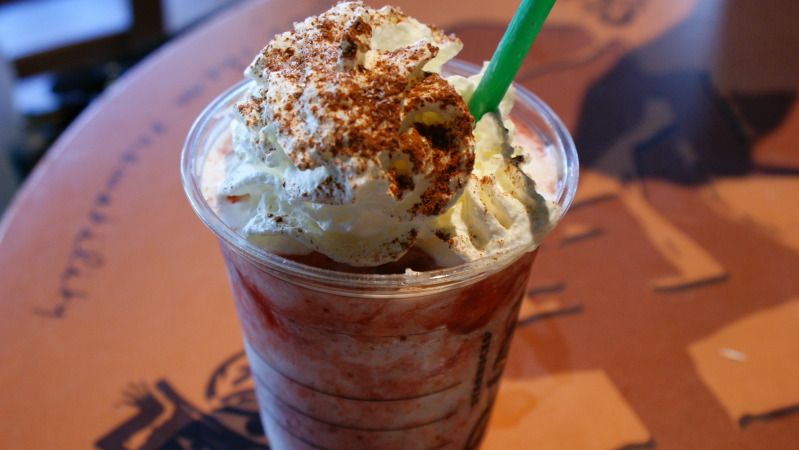 ---
Meet Magick and Malibu
Our lovely 2 new kittens that I got on Friday morning :)
They're the most friendly loving kittens everr :D Although they seem to prefer sleeping on Ali and Hasan than me, probably because I'm the one who took them to the vets where they had thermometers stuck in their little bums :( but I think they're starting to slowly come to me more :P
Pet insurance has turned out to be more of a headache than I thought though, not sure what to do eek!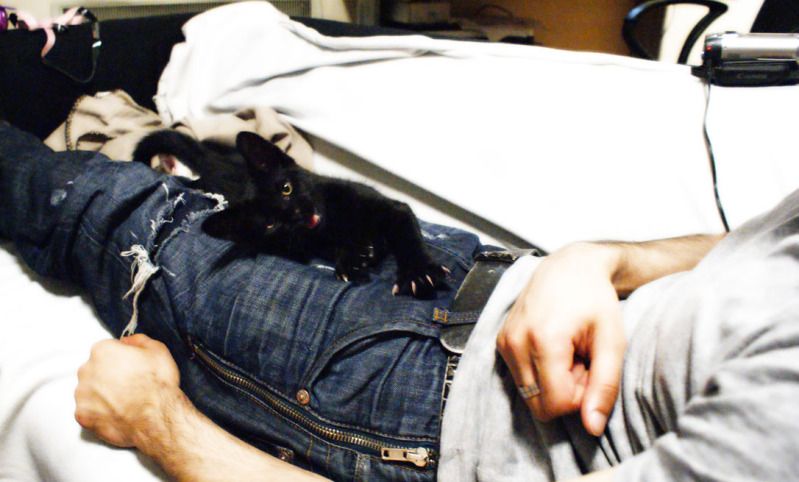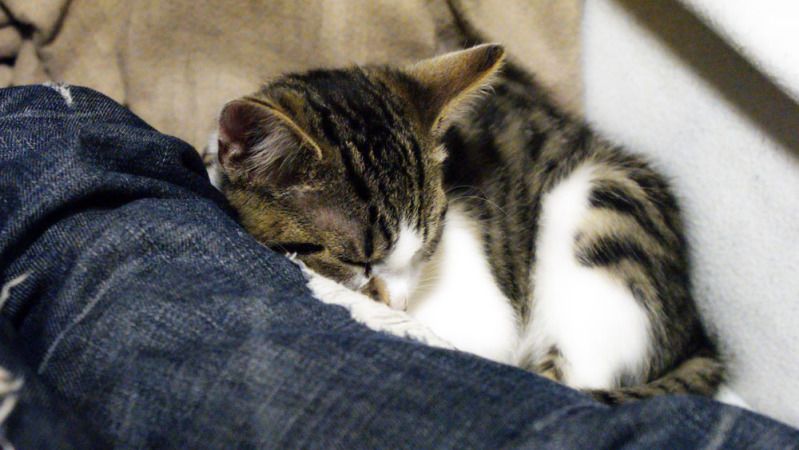 ---
Hello
So I haven't really been posting regularly, mostly because I've been very lazy and just plain not bothered :)
Not much interesting stuff has been happening really, mostly been chilling at home and watching stuff, working and volunteering at the cat shelter!
We finally bought a new big fridge freezer, seeing as a tiny under the counter one doesn't really do the job for 3 people!
Today was an incredibly hot day, nearing 30 degrees! I actually wore my new maxi dress to go to work because I didn't think I would be able to bear wearing my uniform outside! Was also the first day the brand new Lasenza store opened in Meadowhall. Can't quite make up my mind about it, although there's a lot more Ann-Summers kind of stuff, like bras from which your nipples stick out! Whaaat? Slightly weird for Lasenza but yeahh.. some of the stuff is quite nice :) I was very happy that I stayed at my size in the Canadian sizes aswell yay!
I've also got a second cage for Bubbles, so that she has more room to run around in :)
Anyways, should be posting a bit more soon as I have interesting stuff to actually write about coming up soon :)

---
Jericho
IMDB rating:
8/10
Anna's rating:
9.5/10
I don't normally write about TV series I watch, only movies.. however I really thought that this deserved a post. It's a bit more unknown than shows like Lost and 90210... And honestly, it shouldn't be! It's one of my favourite shows, and I think I finished the whole thing in about a week... Unfortunately the producers never finished it and it breaks my heart! :( heard that there is rumours about someone buying the comics for the next seasons and making them and I sincerely hope that's true!
Briefly, Jericho is a series about a small town in Kansas, and their lives after the United States of America gets nuclear bombed in 23 major cities, and fighting to stay alive. I honestly recommend for everyone to watch it.. atleast the first 2 or 3 episodes to see if you like it..

---
Bikini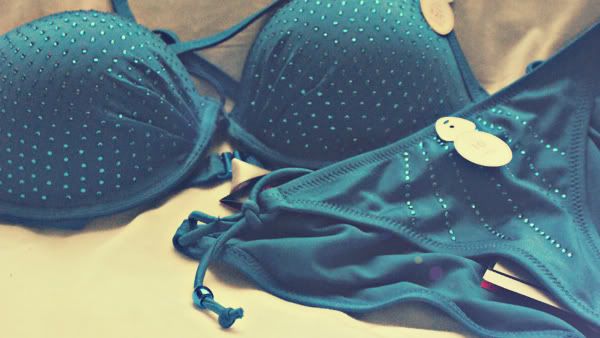 Lovely bikini from Lasenza that I bought ! I got it when they were £15 for a set, but now they are £5 for the top, £3 for the bottom! And buy one get one free!

---
Sheffield Cats Shelter
So I went to volunteer at the Sheffield Cats Shelter a few days ago.. Ahh full of cute kitties that were stealing my heart, one by one! One of the kittens got so attached to me it would meow every time I tried to move away from it :( made me soo sad to leave, especially seeing its cute little face watching me through the window of the door as I left.. :( :( really think it's so unfair that we aren't allowed to have a cat and it seems like nowhere in this stupid city allows pets.! UGH! I was so ready to adopt her<3
Anyways, I'm trying to raise some funds for them as they're completely funded by donations.
Check out my Just Giving page :)
They are a registered charity with a registered charity number so you know that your money makes a difference!
Any donations are appreciated, however small!
You can also donate by text for free! (i.e. no extra charges or anything just your standard network charge for a message - free if you have free texts, + however much you decide to donate!)
Text ARSC70 + amount you want to donate to 70070
e.g. ARSC70 £1
Image from Sheffield Cats Shelter

---
Body Shop Haul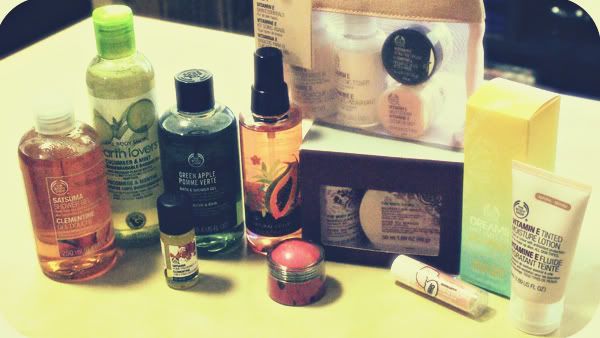 The stuff I got from The Body Shop the other day :)
Some gorgeous shower gels (if you haven't noticed, they're my favourite ;)) I got my favourites: Satsuma (£4) and Green Apple (£4) , and a newbie - Cucumber and Mint! (£5) They all smell gorgeous!
Obviously a satsuma oil for our oil burner.. (3.50) Some beautiful new perfume (£7.50 on half price! brilliant!) because it smelled amazing even though I still have mine! A lip and cheek tint (£10), although not so sure I like it .. a lychee flavoured lip moisture stick (£3?), some Vit E tinted moisturiser (£10) although I think it's a little bit too dark for me :( would love it if they made one a shade lighter!!
The gorgeous Moroccan Rose set (£5) which has body butter, shower gel and a shower sponge thingy.. (lol) And also a Vit E gift set (£10) which I think I shall give to my mum!
Oh and the random body spray is a gorgeous smelling mango one from Boots :) because my Victoria's Secret one is running out and I'm not gonna be able to get a new one till August :)
But I did just see that Body Shop now do body mists in their body butter smells! EEKKK! Satsuma / Coconut here I comeeee!

---