Shopping!
A (much too long) trip to Meadowhall, to spend some money ;) Felt really good! I had a blood test early in the morning on Saturday after which I felt really really faint, then had my Psychology exam afterwards! So scared of when the results come out :( Anyway went to Meadowhall after, and I was just going to pick some stuff up from Lasenza because all of our accessories went onto £1 sale, including slippers and stuff! Mad! But I did end up spending way more by going into all these other shops. Oops. I got Elena (a little girl I babysit) a little present to make her feel better, since she has chicken pox! Poor thing:( A little princess bag from the Disney Store, and some chocolates to put inside it :)
Anyway, I love all I got, so here's some pictures! Although I doubt you can get the Lasenza stuff anymore, it pretty much sold out within the day, I luckily managed to put some stuff aside for me and my mum, because when I went back on yesterday to pick it up, everything else was gone! Although I thought I did regret not putting aside more stuff... Ahwell!
Topshop - £20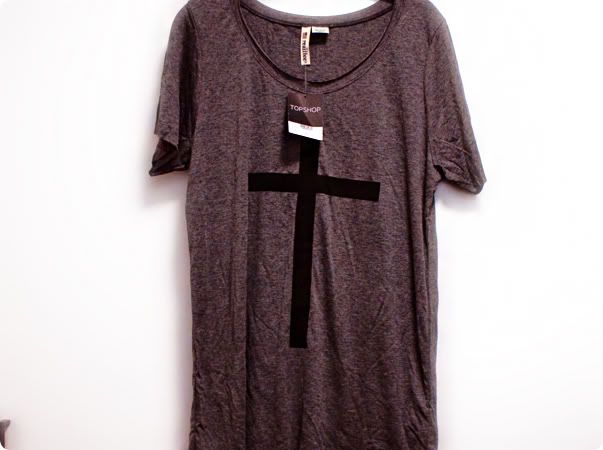 Topshop - £22
Topshop - £26
Lasenza - £1
(Bunny Ears)
,
The Body Shop-£4 each/3 for £6
(Shower gels)
,
Boots - £1
(Body Lotion)
River Island - £40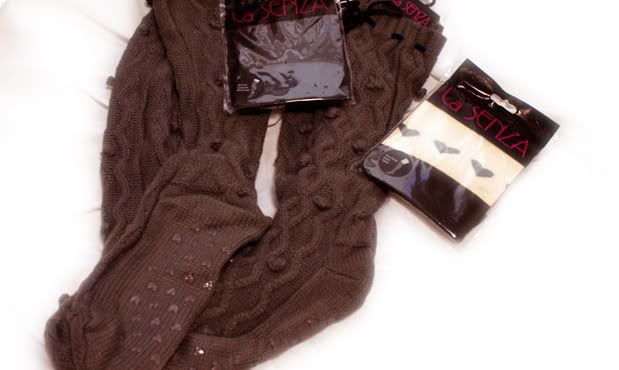 Lasenza - £1 each

---
Kommentarer
I LOVE that cross top!
fina inköp!
sv: tack snälla :)
Trackback