Choices..
I love nice shower gels, and I love having a wide variety to choose from ;)
I think we have a lot, right? I love The Body Shop shower gels, they smell so good and there's lots of smells to choose from! I personally love the satsuma one the most, it's so fresh and sweet and just lovely! The green apple one is really fresh and nice aswell. Don't get me started on Lush though, their almond and coconut smoothie is just perfection and luxury. I think it's like £8 or something from what I remember.
The Body Shop shower gels are £4 each.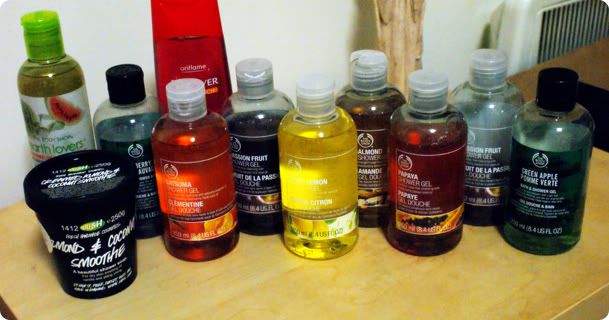 ---
Kommentarer
I love body shop! Will be uploading some pics from the catwalk soon too
Trackback